In an Australian retail first, TBWA's Fabric and Vicinity Centres have launched a Christmas NFTree in The Galeries, showcasing local digital art NFT creators on a sculptural Christmas 'NFTree', produced by VANDAL.
From 16 November 2021 to 5 January 2022, visitors have the opportunity to explore NFT: Illuminated and become NFT art collectors.
The NFTree features the work of eight NFT creators Aldous Massie, Bianca Beers, David Porte Beckefeld, James Jirat Patradoon, Jonathan Puc, Lucius Ha, Rel Pham and Serwah Attafuah – who recently participated in a live motion capture experience with Soft Centre at the Sydney Opera House and has collaborated with Nike, GQ, Charli XCX and Paris Hilton.
Vicinity Head of Brand Marketing and Experience (Premium), Corrine Barchanowicz, said: "The Galeries has long been a destination for the contemporary and unique, and we wanted to extend that vision into Christmas by combining unique artwork with new technology."
NFT: Illuminated activates the newly developed creative platform "It's An Art" for The Galeries Artist in Residence program. The platform and exhibition were conceptualised, designed and executed by Vicinity's lead creative agency Fabric.
"Our newly developed platform for The Galeries intends to position them as 'the centre loved for unconventional artistic exploration, with purpose'," said Fabric Creative Partner, Keenan Motto.
Thank you for the opportunity TBWA, Fabric and Vicinity Centres for involving VANDAL in this exceptional art and activation project.
---
'Oracles 2021' By Serwah Attafuah
"The truth is generally seen, rarely heard." — Baltasar Gracián.
Serwah Attafuah is multidisciplinary artist and musician based in Dharug land/Western Sydney. She creates surreal digital dreamscapes and heavenly wastelands, populated by afro-futuristic abstractions of self with strong ancestral and contemporary themes.
Serwah's collaboration portfolio is impressive, having been commissioned by clients including Nike, GQ, Charli XCX and Paris Hilton. Recently she participated in 'Apotheosis': a live motion capture experience with Soft Centre at the Sydney Opera House.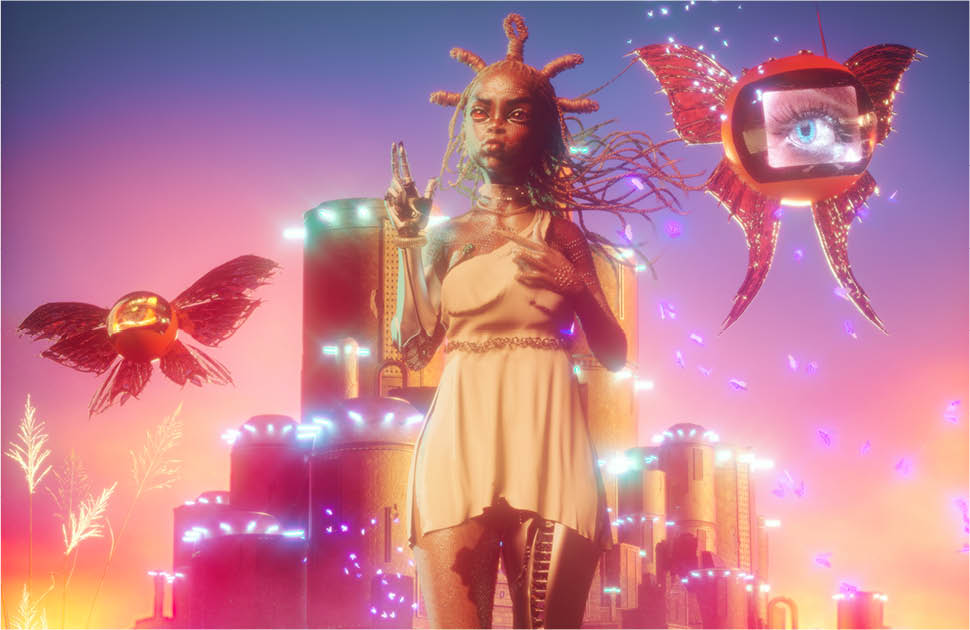 ---

'You are the Centre' By Aldous Massie
Aldous Massie is a Sydney-based artist, designer, illustrator, animator and author.
He is the creator of See Pala; the healing modern adaptation of mythology.
'You are the Centre' is an artwork from the See Pala universe, it is about every personal action having a cosmic significance – everything you do matters. You are the centre of your Universe, responsible for your journey of becoming who you can become.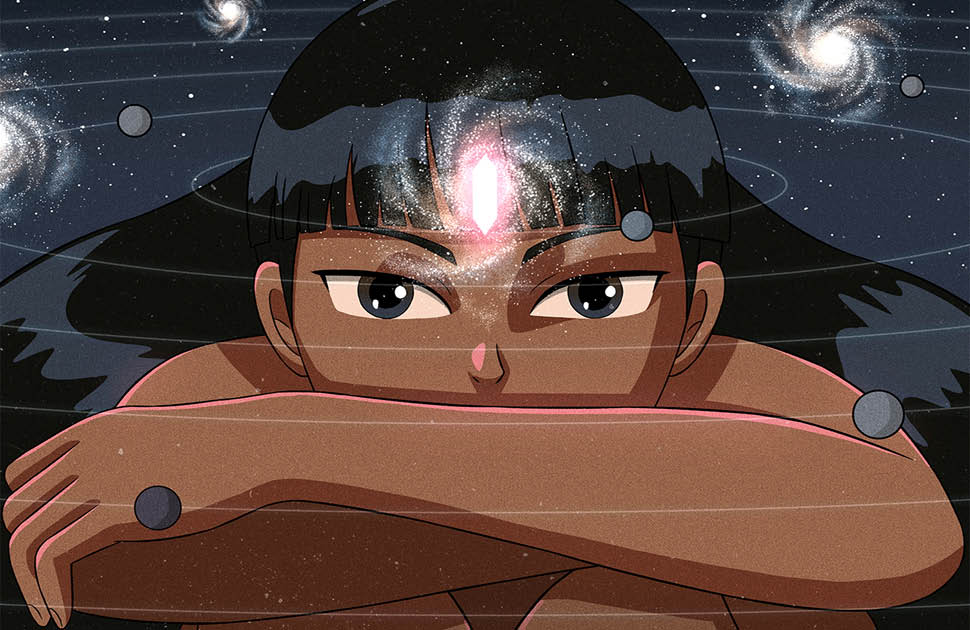 ---

'The Heart' By Bianca Beers
Bianca Beers is an artist, designer and creator from Western Sydney, specialising in digital illustration and creative direction. With a positive and energetic focus, Beers aims to create community and uplift others by bringing colour, joy and meaning to the spaces her works occupy.
'The Heart' symbolises the energy and spirit of the governing chakra within the body. When activated, the heart creates harmony and expanded consciousness, quieting the mind and calling all other chakras into its harmonious service. Experiencing the world from this energetic space creates a shift of consciousness which vibrates only love and oneness, beauty, peace, and understanding.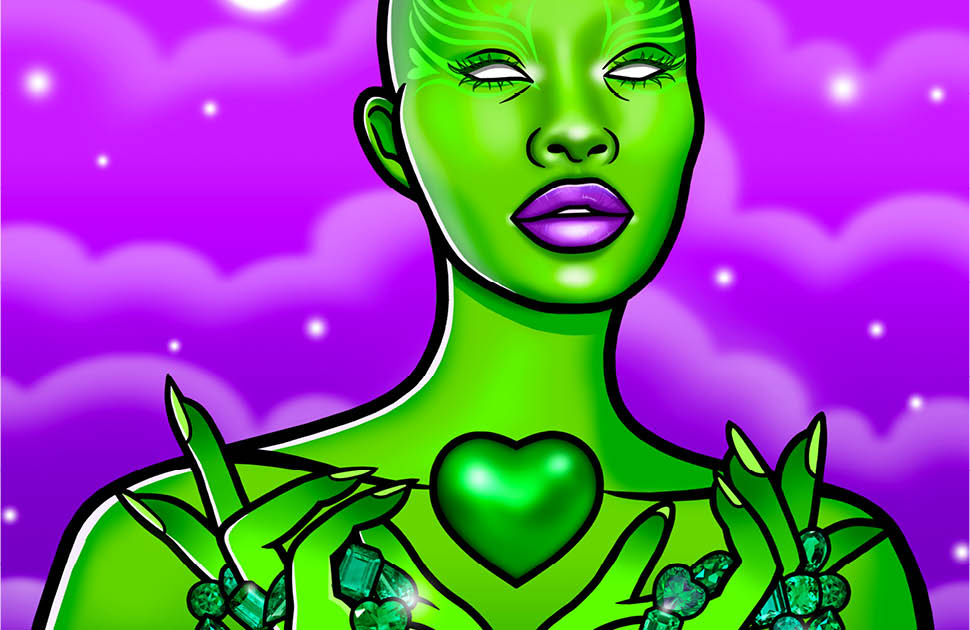 ---

'Arte Rally 1998' By David Porte Beckefeld
David Porte Beckefeld is a 3D artist who sculpts his creations within virtual reality.
Although futuristic, the intention and outcome is; on the contrary, organic and remarkably human. Porte Beckefeld's aquatic forms envelope the famed chassis. Inspired by a nostalgic love for the late Colin Mcrae and his iconic 22B rally car.
This series presents the same car with livery logos re-imagined as dates, places and names from David's Spanish heritage in splashes of colour.
Exploring artistry, fandom and his cultural identity, David transforms a beloved childhood vessel into a totem of individuality and sentimental value.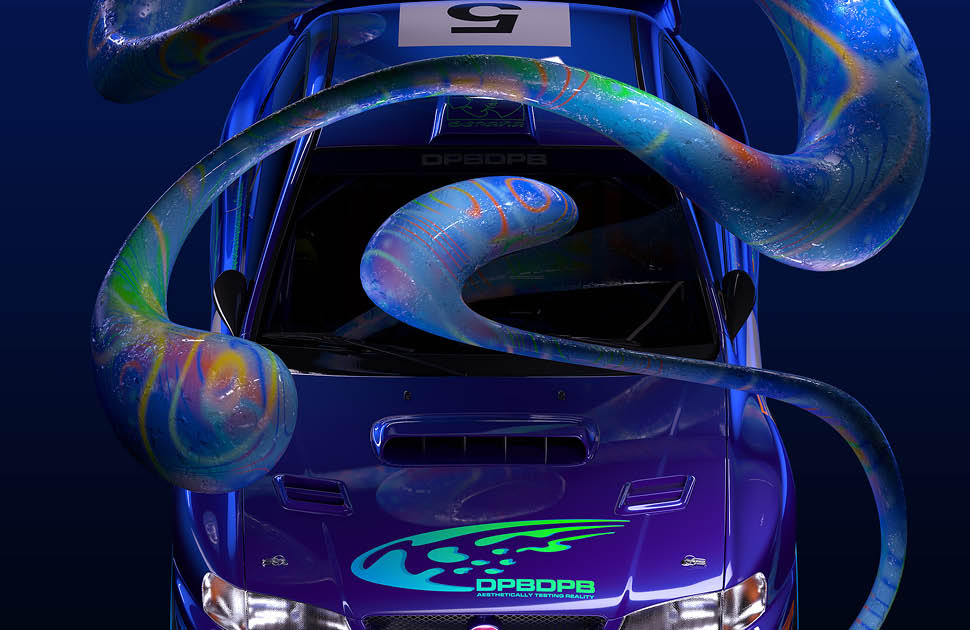 ---

'Bastard Soul' By James Jirat Patradoon
James Jirat Patradoon's work is informed by a wealth of cultural references. From 80s aesthetics and 90s fashion, to comic books and tattoo design, he renders his ideas in flashes of neon and monochrome.
Creating captivating animated gifs, murals and paintings, Patradoon's arcane obsession with the occult seeps through every pore of his pieces. Fusing Japanese anime with pop-horror and searing luminous colours – he conjures visions of a neon gothic paradise.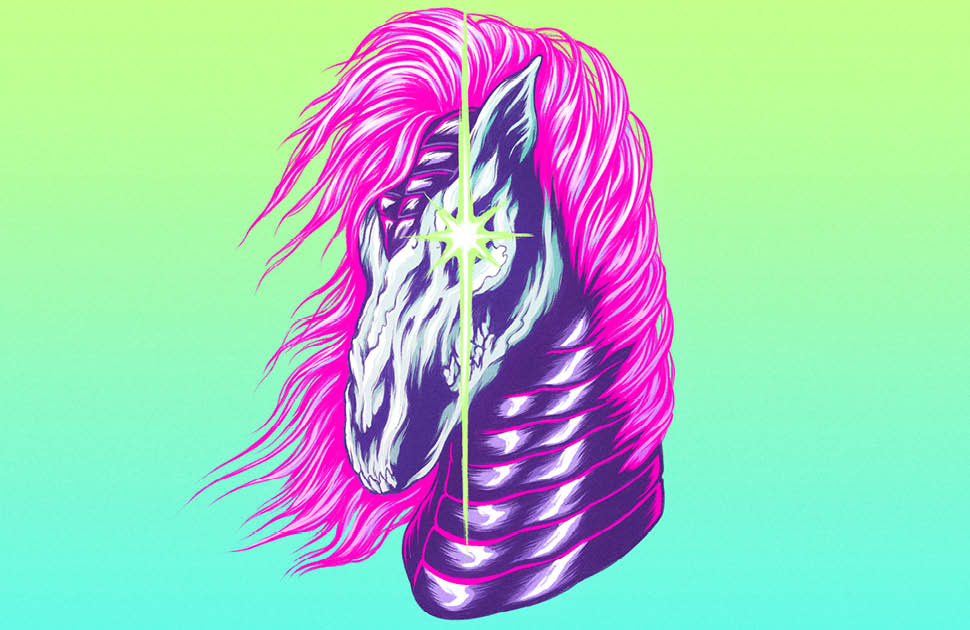 ---

'Separation' By Jonathan Puc
Surrealism fuelled by human emotion is a central theme in Jonathan's work. He composes abstract ornaments, humanoids and flora in an undefined space to arouse a sense of mysticism in the observer's soul.
In a world that seems to be evermoving and presenting new hardships and challenges, it may feel like you're drowning in noise. 'Separation' is a reminder to detach from the external environment and tune into oneself both physically and mentally to recharge.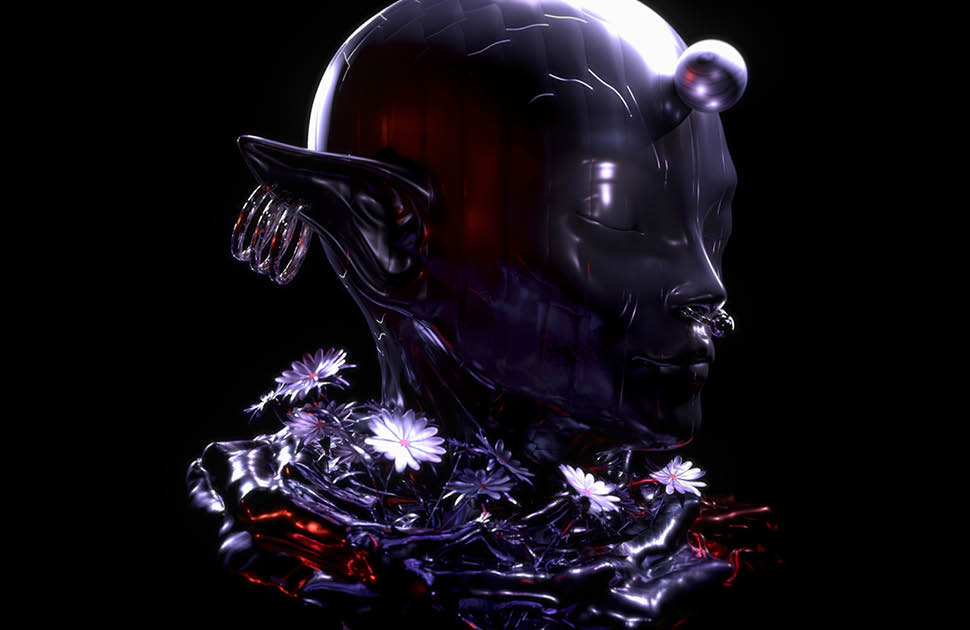 ---

'The When' By Lucius (Sung Myeong) Ha
Lucius (Sung Myeong) Ha is a Korean Australian designer, artist and illustrator based in Melbourne. Ha has recently finished a 'question' series that speaks about confusion and seeking an answer to the discrimination he has experienced.
The 'When' is inspired by the difficulties faced in his search for belonging. It is expressed by using the atmosphere of the deep ocean. Where the water is crystal clear when it's shallow but the deeper it goes it becomes darker and mysterious. It truly depicts his emotion of not knowing when he will be accepted by both countries. In Ha's words, "It feels very much like drowning in the ocean. Endlessly. People show their vague expressions on the surface but their true intention hides behind."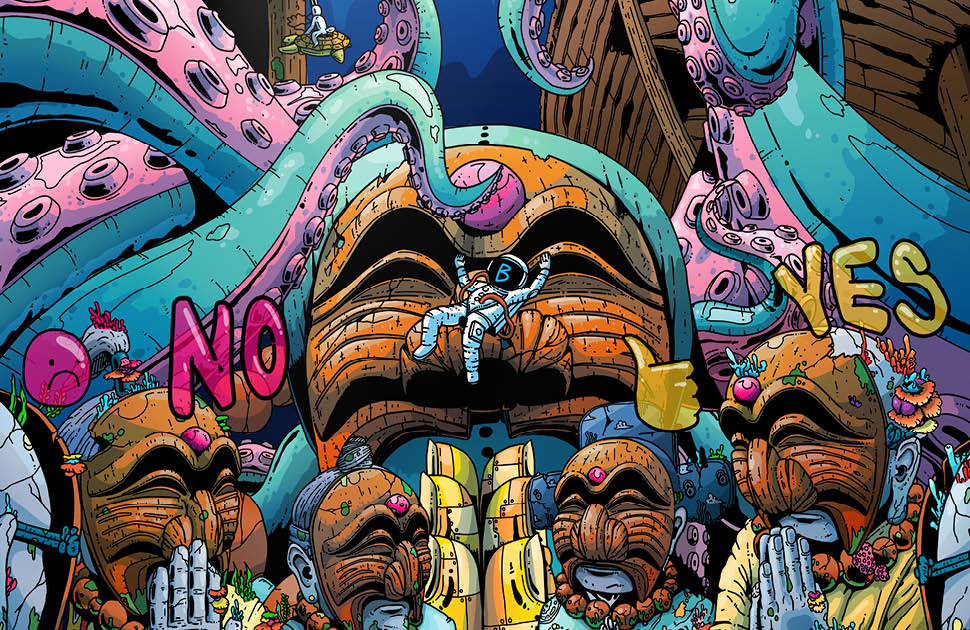 ---

'如果機器壞了, 我們壞了 [WRITHING REPEAT]' By Rel Pham
Rel Pham is a Melbourne-based artist, originally from Sydney known for a strong use of electric, vibrant colours and a penchant for surrealism. His work combines and contrasts old and new mythology.
This piece is inspired by how many flawed systems operate within this world, maintained for its own sake rather than its providence or function. The ouroboros is a symbol for infinity and eternity. Our serpent's dilemma is its eternal struggle to reach that eternity, it is in constant seeking, desperate operation.