---
World Square's iconic dragon sculpture was brought to life in augmented reality. Visitors were able to experience the digitally animated dragon through AR's ability to integrate digital information with the physical world. This was achieved by means of a custom created World Square app for smart devices.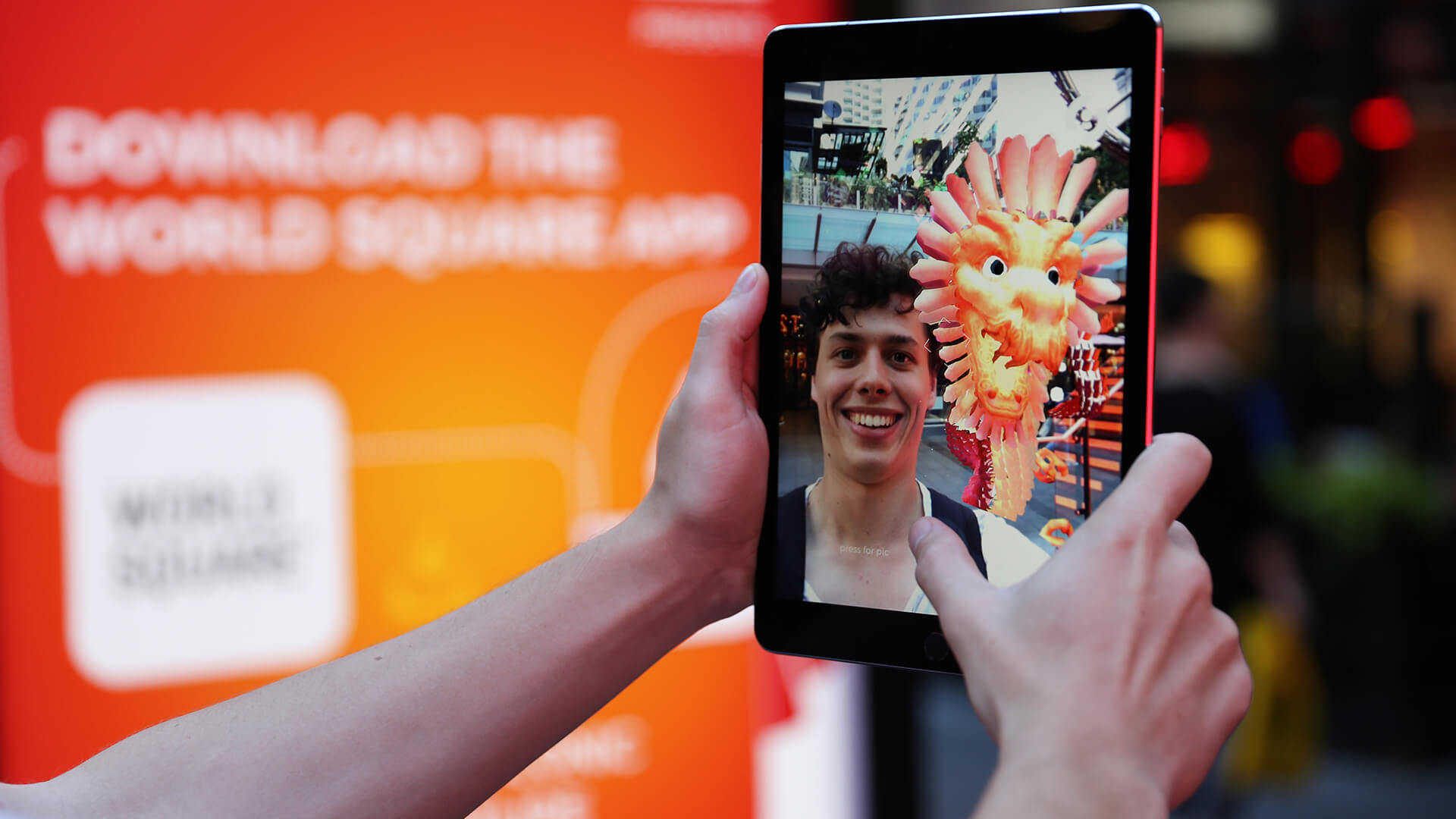 ---
At the heart of the LNY18 campaign was the 'Red Pocket Treasure Hunt'. It integrated 40 retailers across all three levels of the centre, presenting exclusive offers that were only revealed to visitors who used the app to scan red pocket markers at participating stores.
The 'Red Pocket Treasure Hunt' allowed the campaign to be tracked, providing insight into how many pockets were scanned and which retailers' offers were the most popular.
---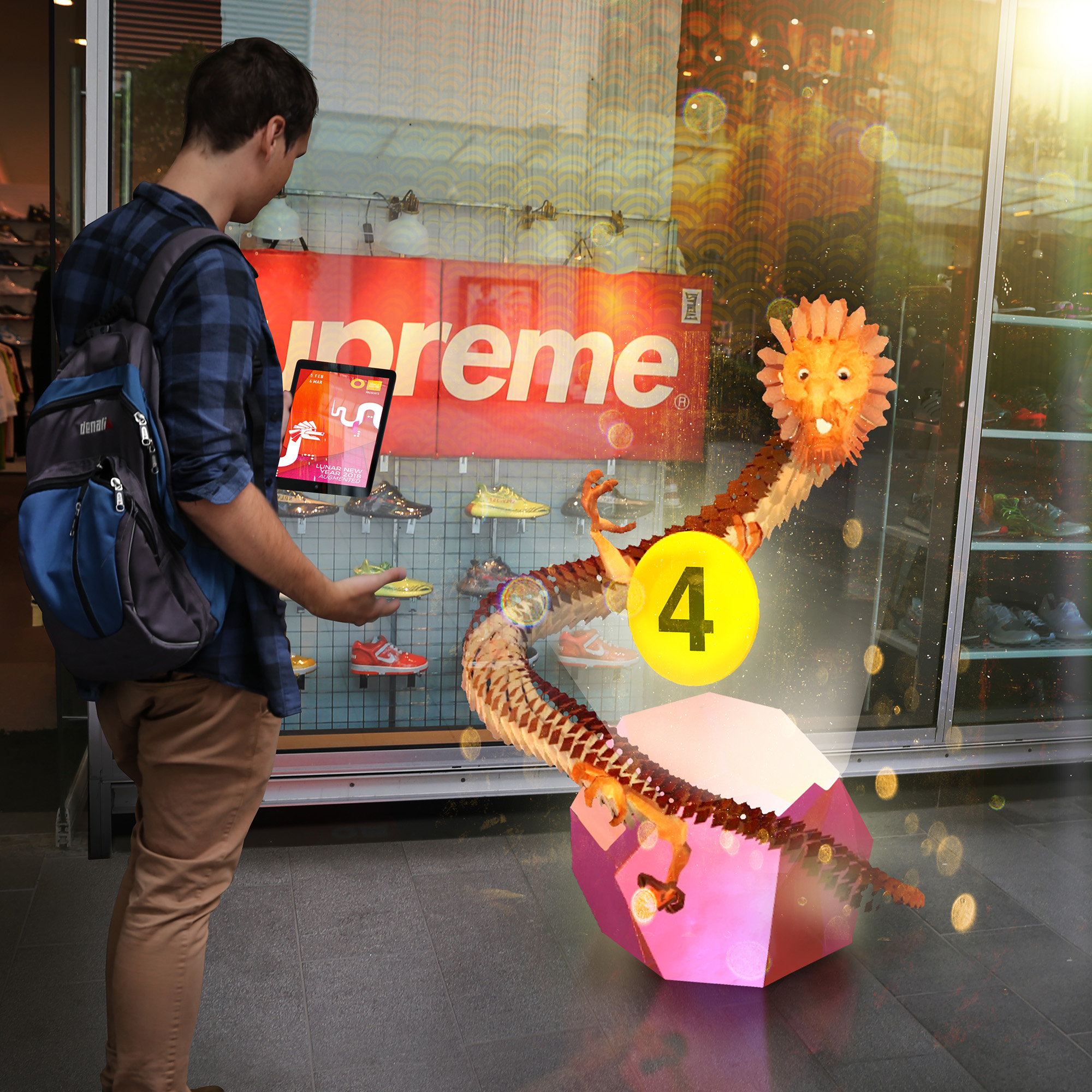 The Live Augmented Reality Experience activated on World Square's outdoor LED screen is a great example of successful digital placemaking in action. It shows how innovative, digital technologies can be used to transform a physical space and enhance human experience, behaviours and emotions.
The augmented dragon was integrated live onto the screen for visitors to encounter a tangible, interactive experience of the augmented technology. Thanks to TDC for their technical collaboration.