AUGMENTED REALITY ACTIVATION
In an Australian first, VANDAL 
partnered with Virtual Immersive 
to deliver an augmented reality retail experience at World Square 
for Lunar New Year. The activation used brand new technology never before implemented to this scale in Australia.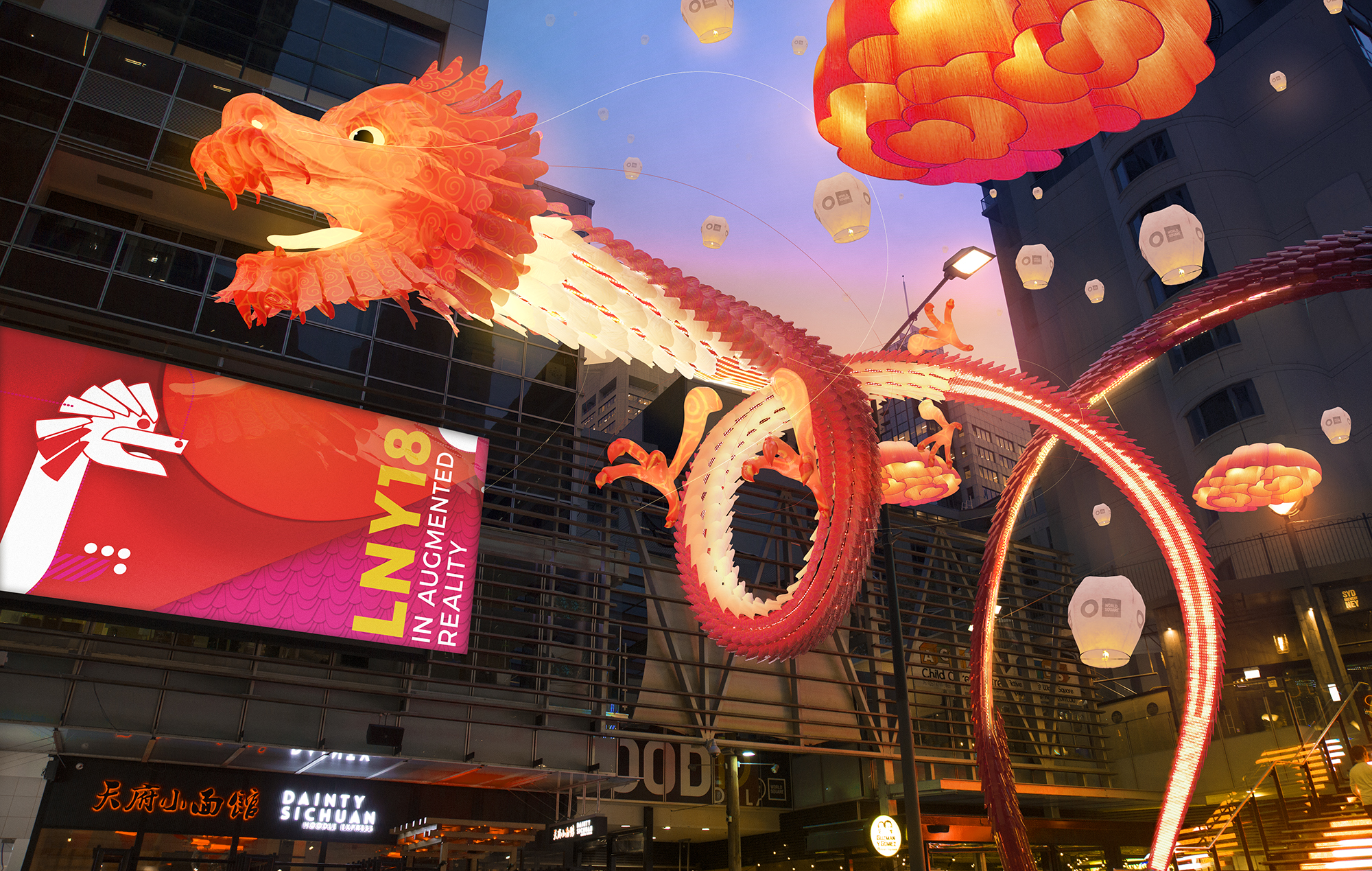 The World Square LNY18 activation involves bringing the centre's iconic dragon sculpture to life in AR. At the heart of the campaign is the "Red Pocket Treasure Hunt" which integrates 40 participating retailers with exclusive offers that can only be revealed via AR.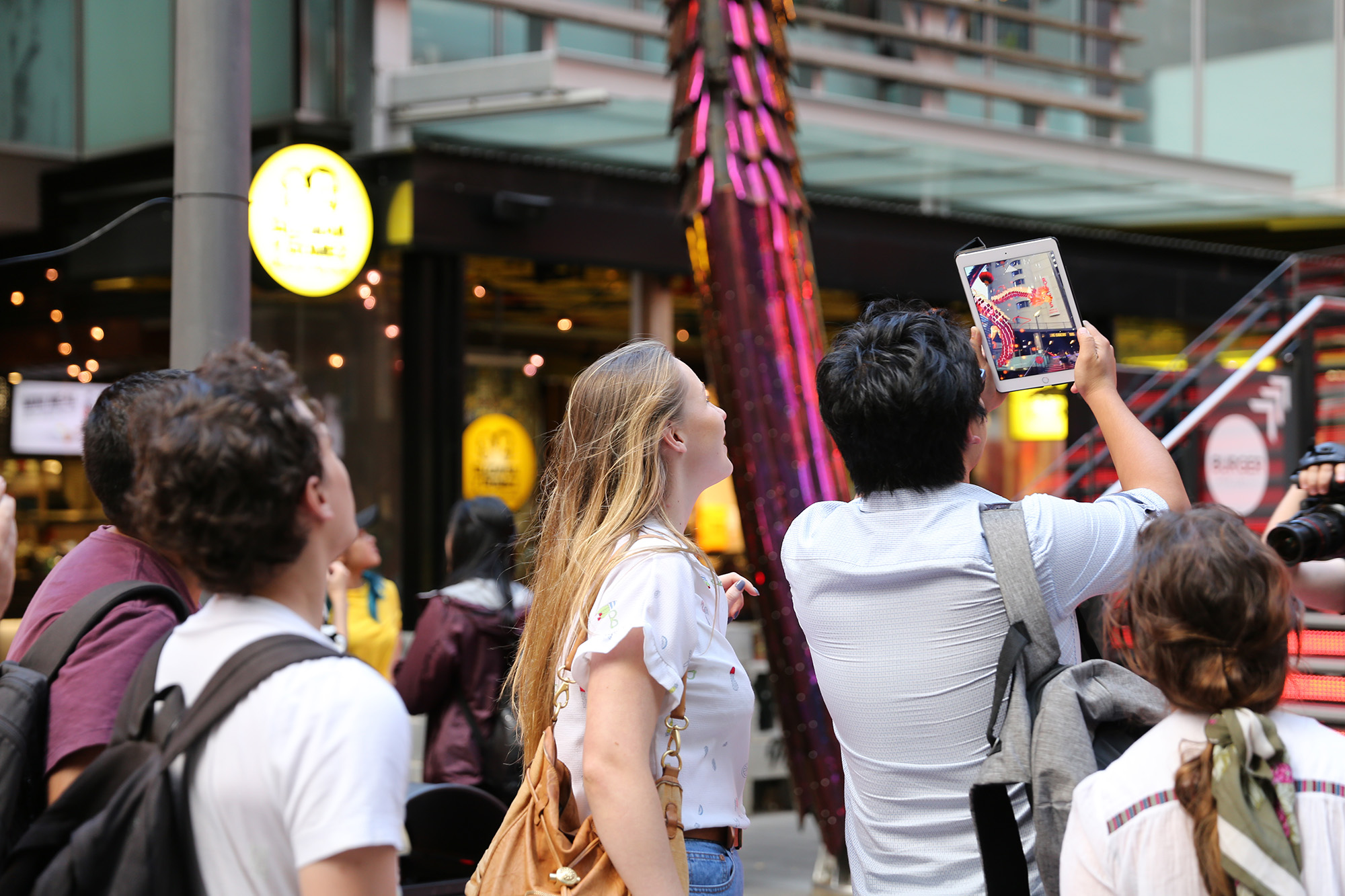 With Sydney's Lunar New Year being the largest and most successful celebration of its kind outside of Asia, the uptake has exceeded all expectations.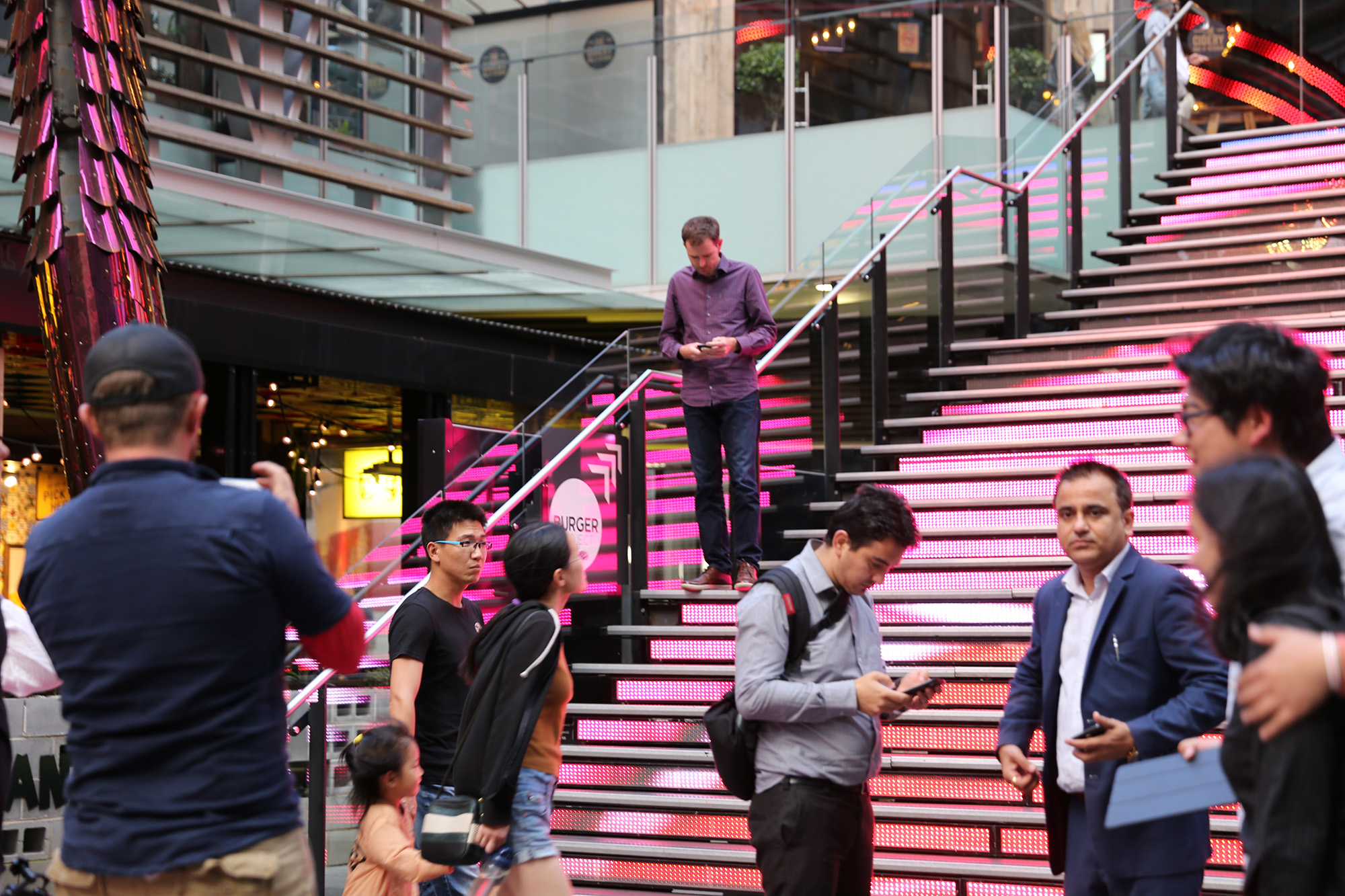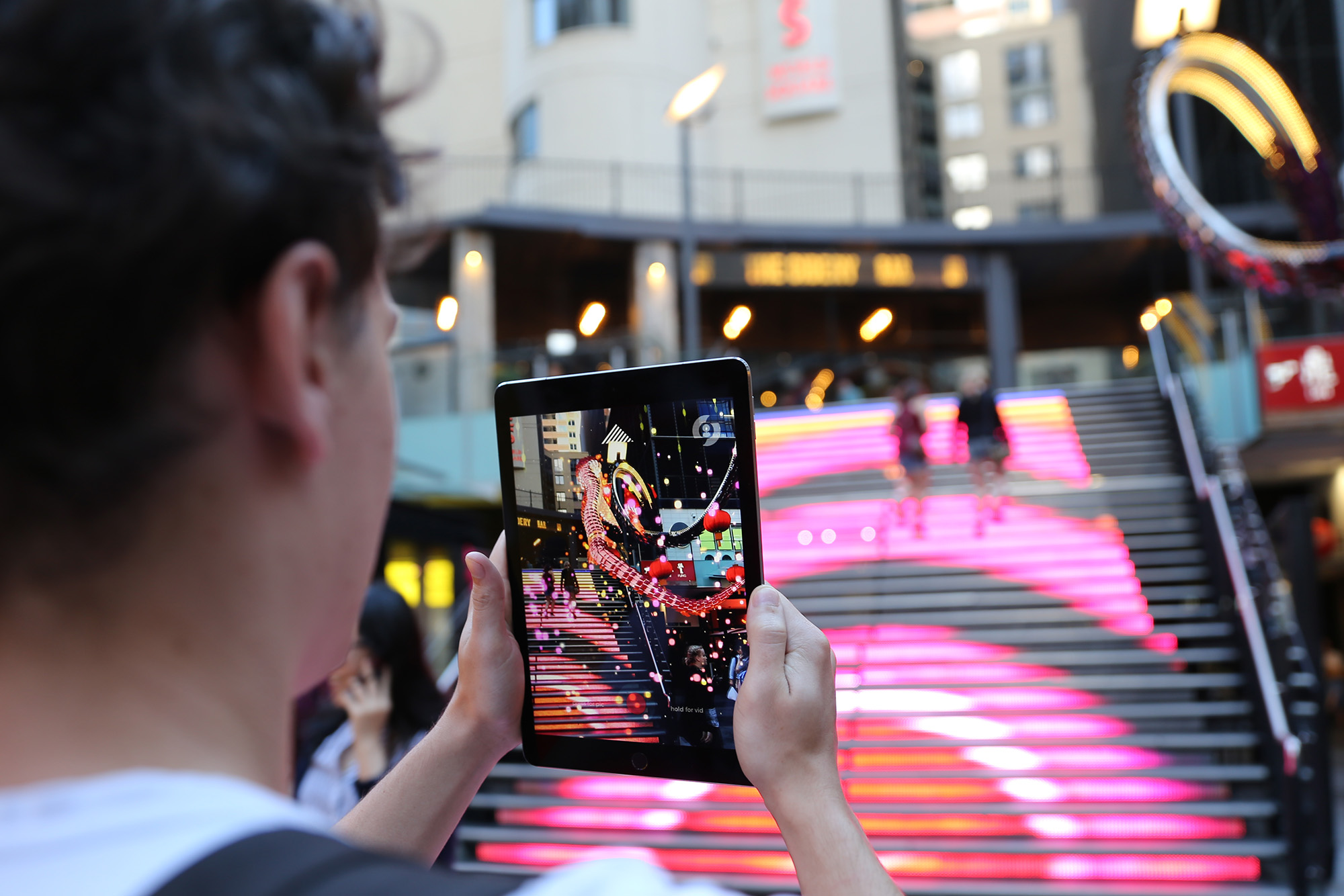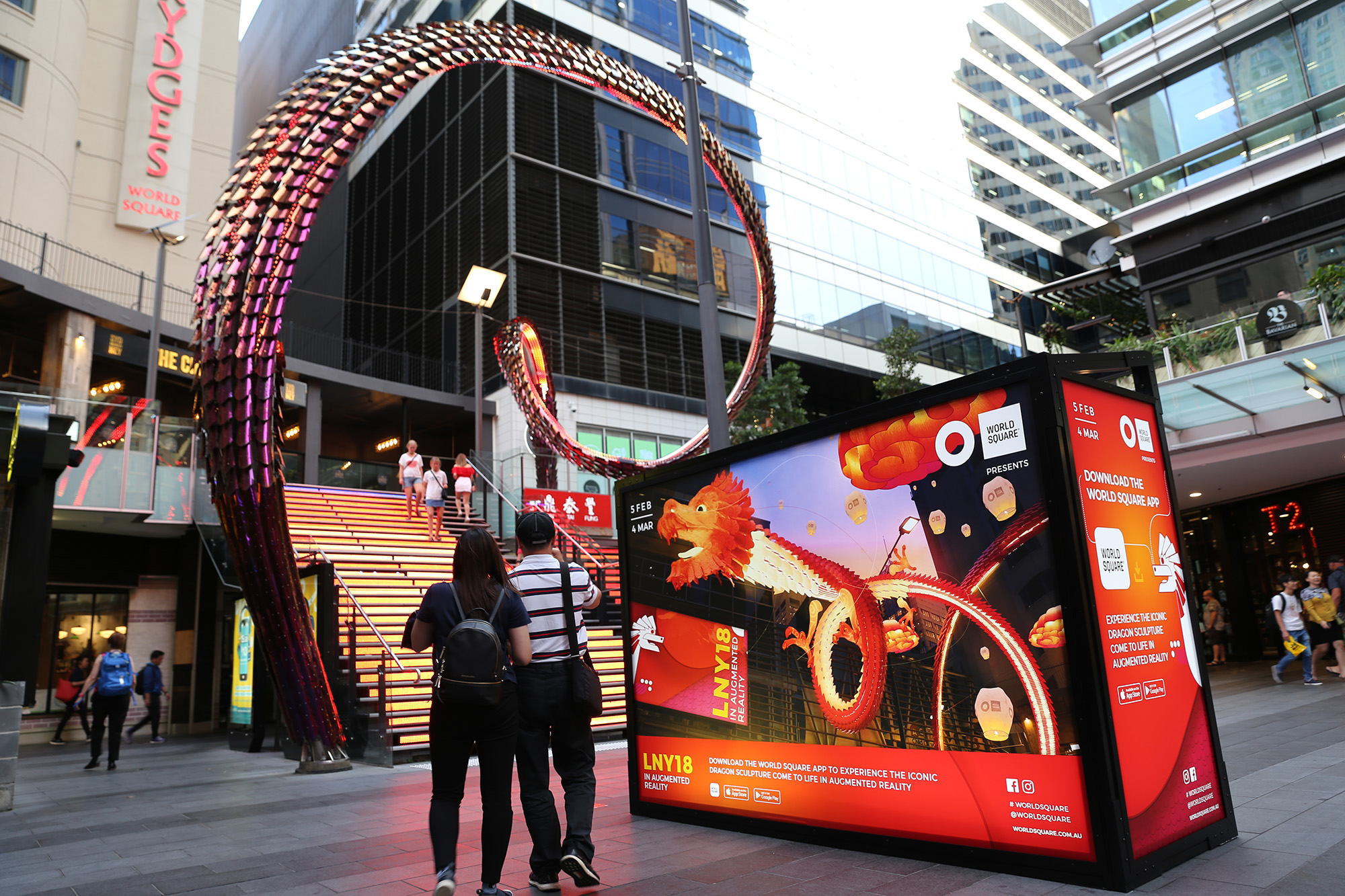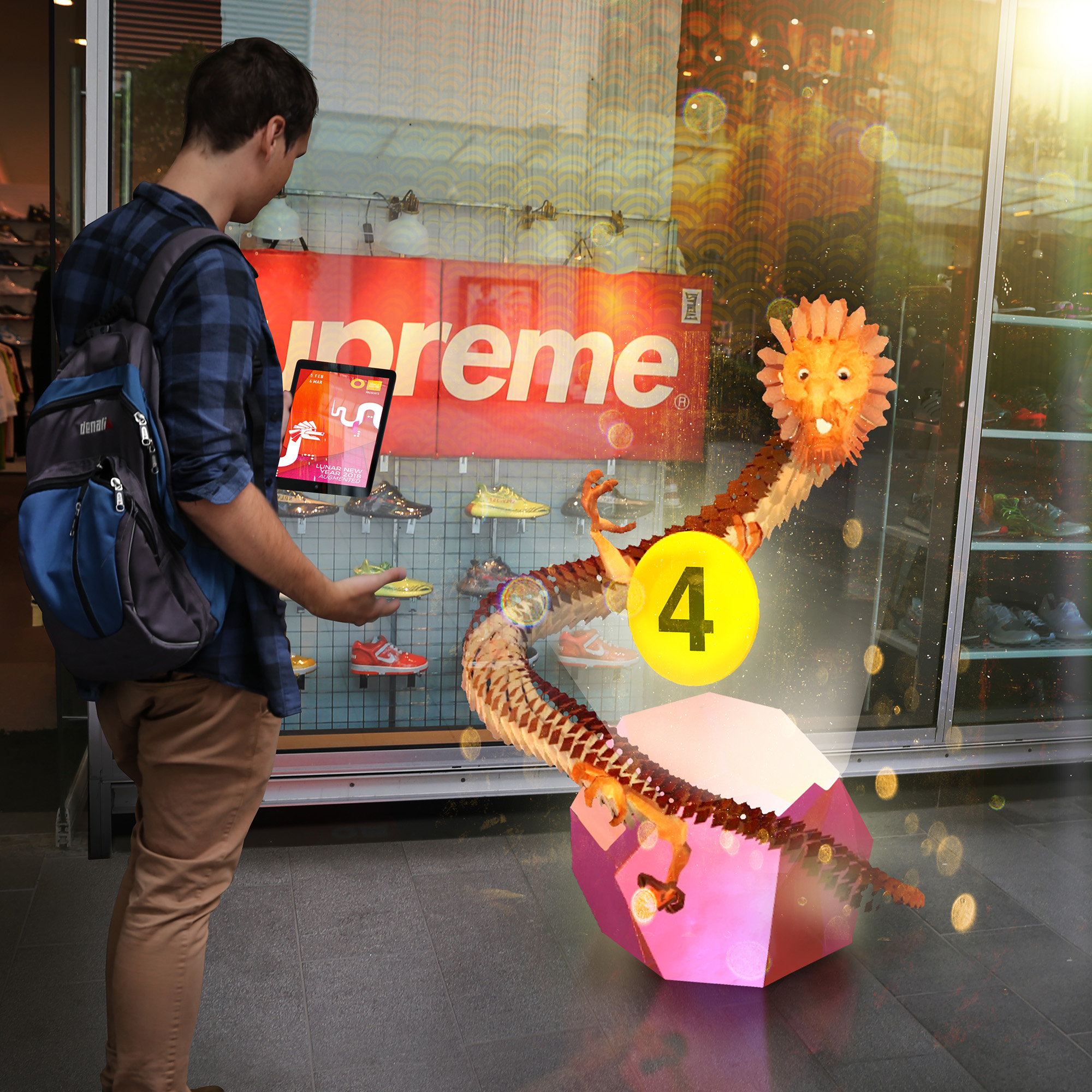 ▼ VANDAL
---
CREATIVE, DESIGN, PRINT, SOUND
Creative Director: Richard Swan
Creative Director: Emile Rademeyer
Executive Producer: Anna Greensmith
Senior Designer: Darrin Hanley
Senior Designer: Robert Dinnerville
Senior Designer: Terri Bertakis
Sound Designer: Nigel Crowley
▼ VIRTUAL IMMERSIVE
---
AR PRODUCTION
Head of Production: Simone Barker
Lead Software Developer: John Doolan
UX Director: Saxon Dixon
VFX Supervisor & Lead 3D Artist: Andrew Lodge
3D Animator: Chris Breeze
Realtime Artist: Halil Basiacek
Assistant Software Developer: Halil Basiacek
▼ WORLD SQUARE / JLL / ISPT
---
General Manager: John Fairbairn
Senior Marketing Manager: Suzannah Nicholson
Assistant Marketing Manager: Bec Jung
Augmented Reality, Design Direction, Digital Art, Installation, Motion Design, Placemaking