 ARTISTIC INNOVATIVE PROGRESSIVE COLLABORATIVE INTUITIVE PRO-ACTIVE
VANDAL is a Sydney-based creative studio crafting innovative moving image and sound for digital media of all types. Our passion is bridging the gap between art and advertising, digital media, content and culture.
Our projects include design, visual effects, virtual reality, augmented reality, digital place making as well as niche art, design and experiential projects.
Working as a tightly knit team of designers, directors, artists, animators, technologists, filmmakers, photographers and sound directors enable us to excel at creating creative content from script to any sized screen.


VANDAL at 16-30VINE in Redfern features a new custom-built, architecturally designed warehouse interior, art gallery, studio cyc, sound studio, edit, grade and vfx suites, hotdesks, meeting rooms, work zones, café, and sundrenched alley-way courtyard.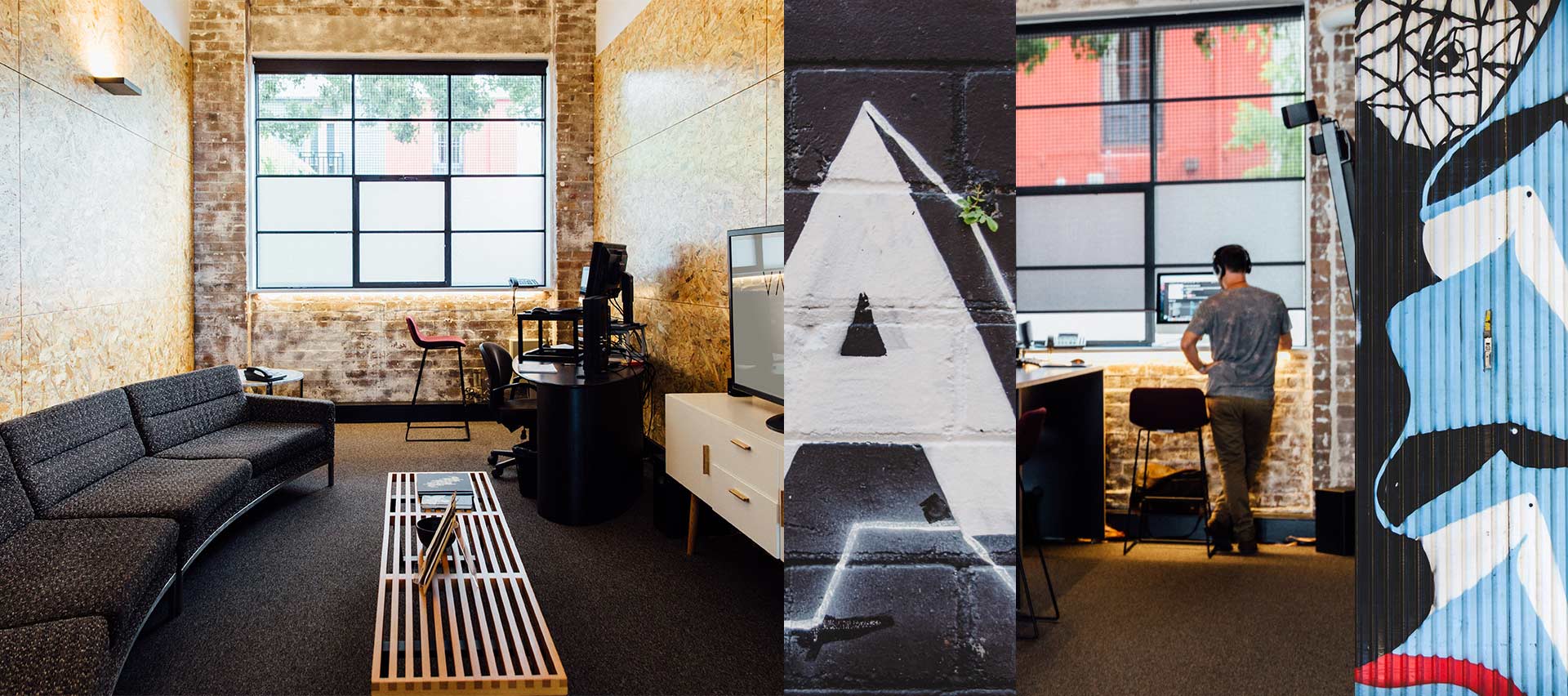 designers artists technologists animators filmmakers photographers architects musicians