Commissioned by creative agency Yakkazoo and curated by Head of First Nations Programming, Rhoda Roberts AO, VANDAL is proud to have been involved as CoLab animation partner on The Sydney Opera House Badu Gilli 2018 projection installation.
Badu Gili (meaning "water-light" in Gadigal language) is a dynamic light installation featuring the work of six First Nations artists whose ancient stories are projection-mapped onto the eastern Bennelong sail of the Sydney Opera House.
Badu Gilli 2018 blends the diverse voices of established artist and community leader Djambawa Marawili AM, vibrant watercolor painter Mervyn Rubuntja, internationally renowned artist and prestigious Telstra NATSIAA awards finalist Mabel Juli, painter, lecturer and traditional healer Patricia Ansell Dodds, ceramicist Penny Evans and emerging printmaker Aiona Tala Gaidan, with an original soundscape by Damian Robinson.
Says Rhoda Roberts, "Badu Gili 2018 once again re-imagines the diverse markings, sand ceremonies and symbols that guide us in the lore of country, sea and sky. Today's technologies give new relevance and visibility to our ancient culture, allowing the world to understand and witness its power."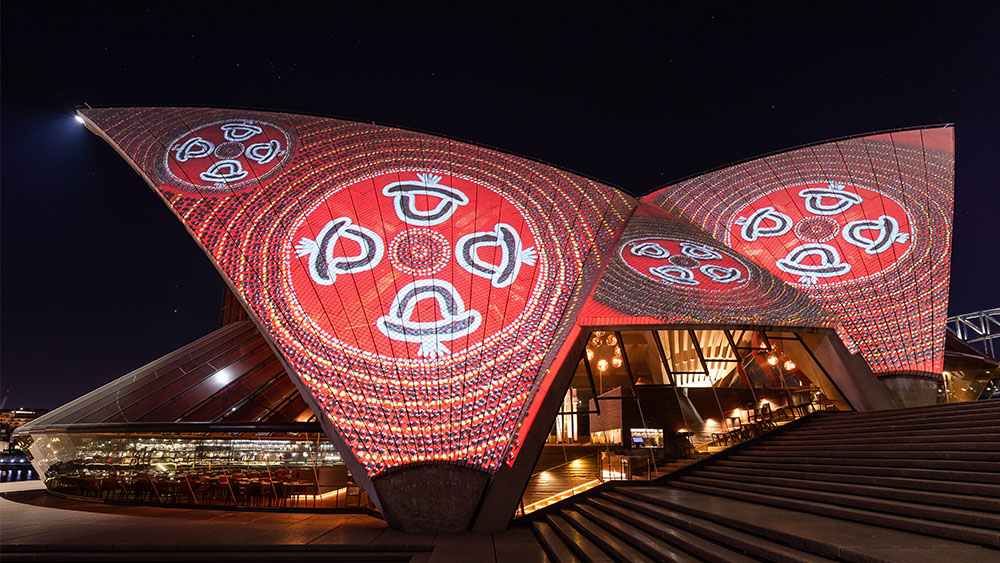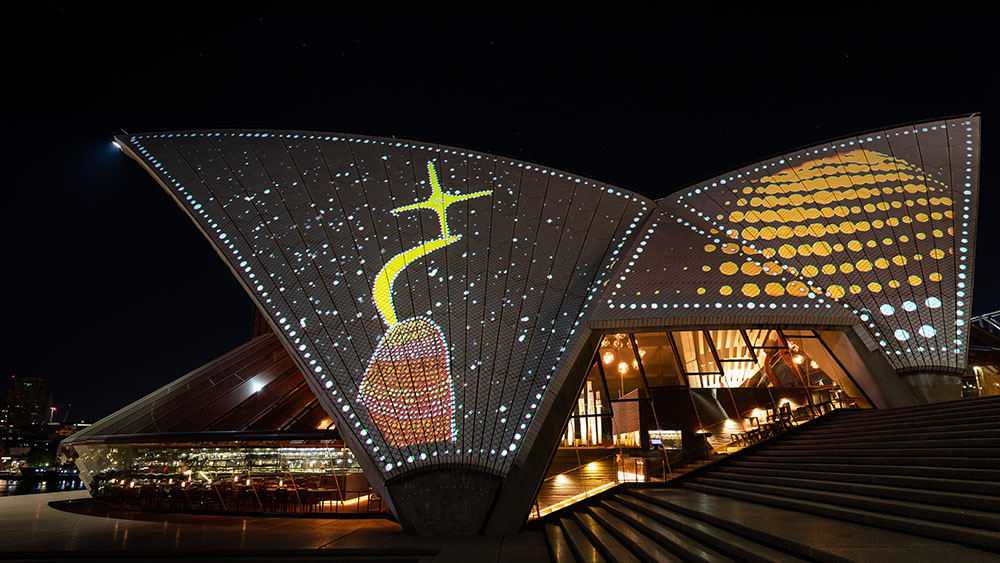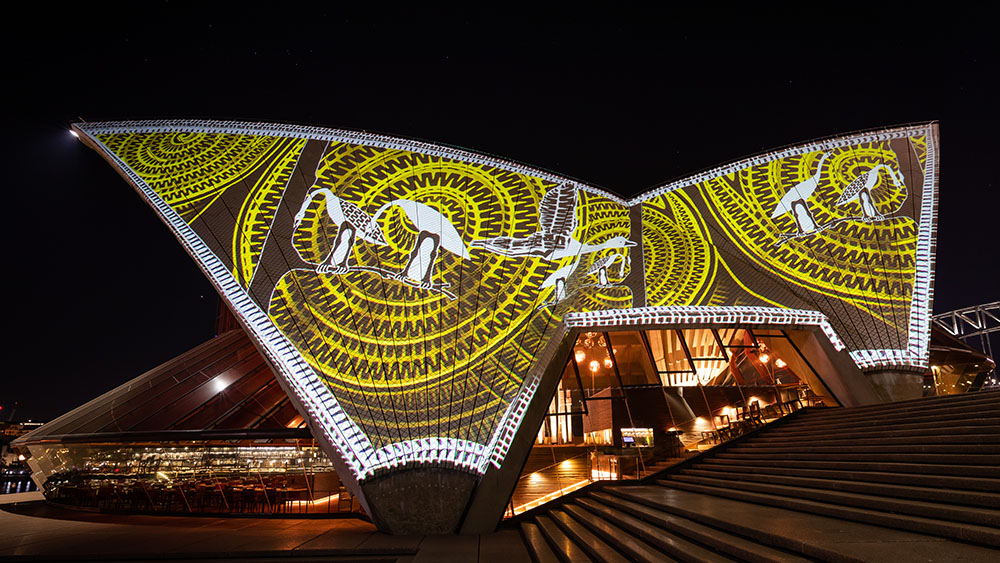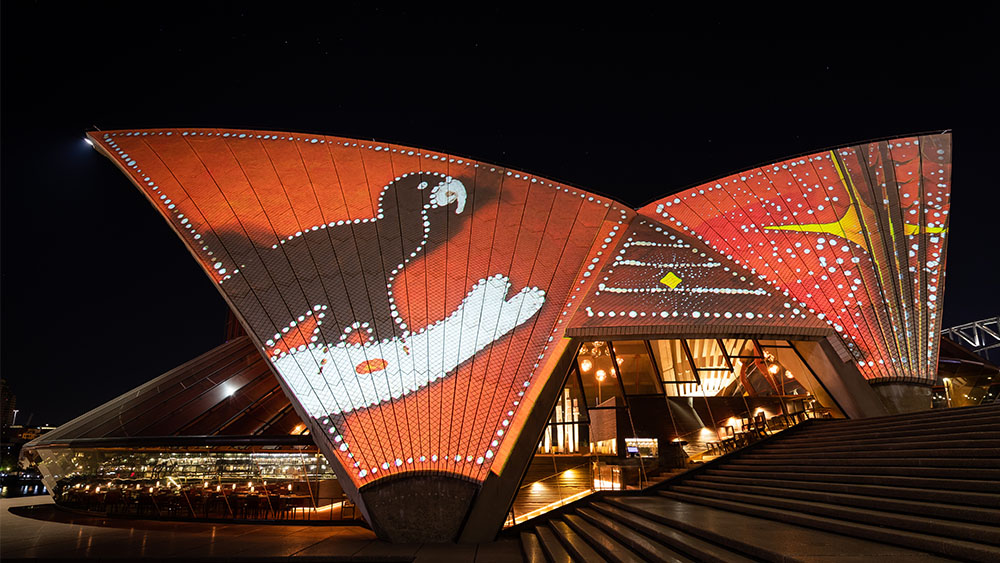 ▼YAKKAZOO
---
Managing Director: Mark Barrett
Executive Creative Director: Lisa Taylor
Creative Designer: Manuela Strano
CoLab Director: Donna Lloyd
▼ VANDAL
---
DESIGN, ANIMATION, DELIVERY
Creative Director: Emile Rademeyer
Art Director: Duncan Dix
2D & 3D Designers: Duncan Dix, Jeremy Mansford, Robert Dinnerville, Lucca Barone-Peters
Executive Producer: Anna Greensmith
Producer: Laura Tenison
▼ Sydney Opera House
---
Curator: Rhoda Roberts AO
Sound Design: Damian Robinson
Photographer: Daniel Boud
Animation, Digital Art, Motion Design, Projection Mapping