AUGMENTED REALITY ACTIVATION
In an Australian first, VANDAL 
partnered with Virtual Immersive 
to deliver an augmented reality retail experience at World Square 
for Lunar New Year. The activation used brand new technology never before implemented to this scale in Australia.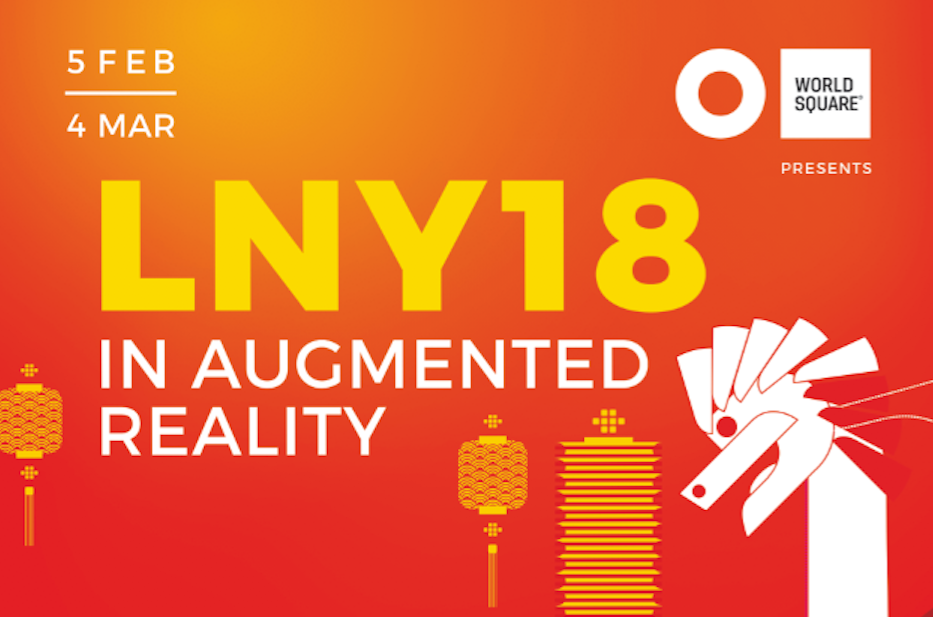 Attracting over a million international and interstate visitors, Sydney's Lunar New Year has been established as the largest and most successful celebration of its kind outside of Asia.
VANDAL and Virtual Immersive were commissioned to execute the World Square LNY18 Campaign, Augmented Reality Activation, Red Pocket Treasure Hunt, Live Screen Augmented Experience as well as print collateral, social media and onsite ambassadors.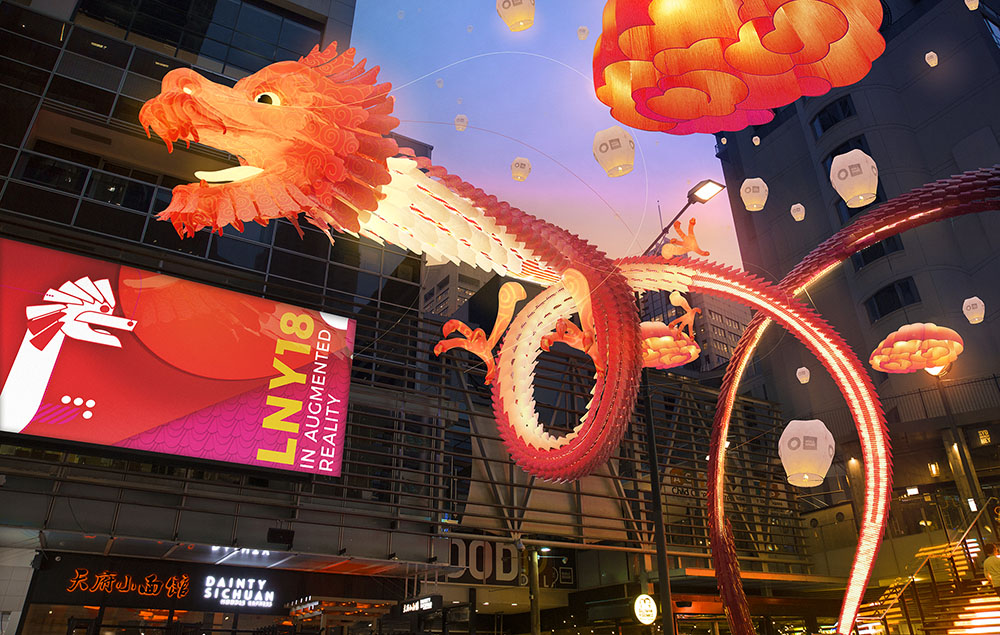 World Square Augmented Reality Activation
---
World Square's iconic dragon sculpture was brought to life in augmented reality. Visitors were able to experience the digitally animated dragon through AR's ability to integrate digital information with the physical world. This was achieved by means of a custom created World Square app for smart devices.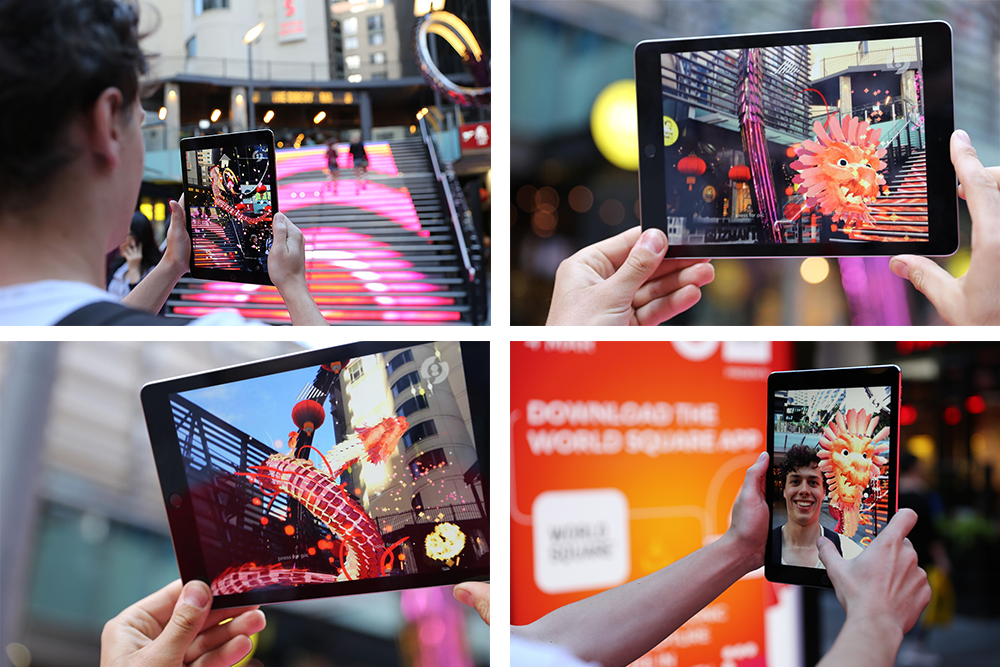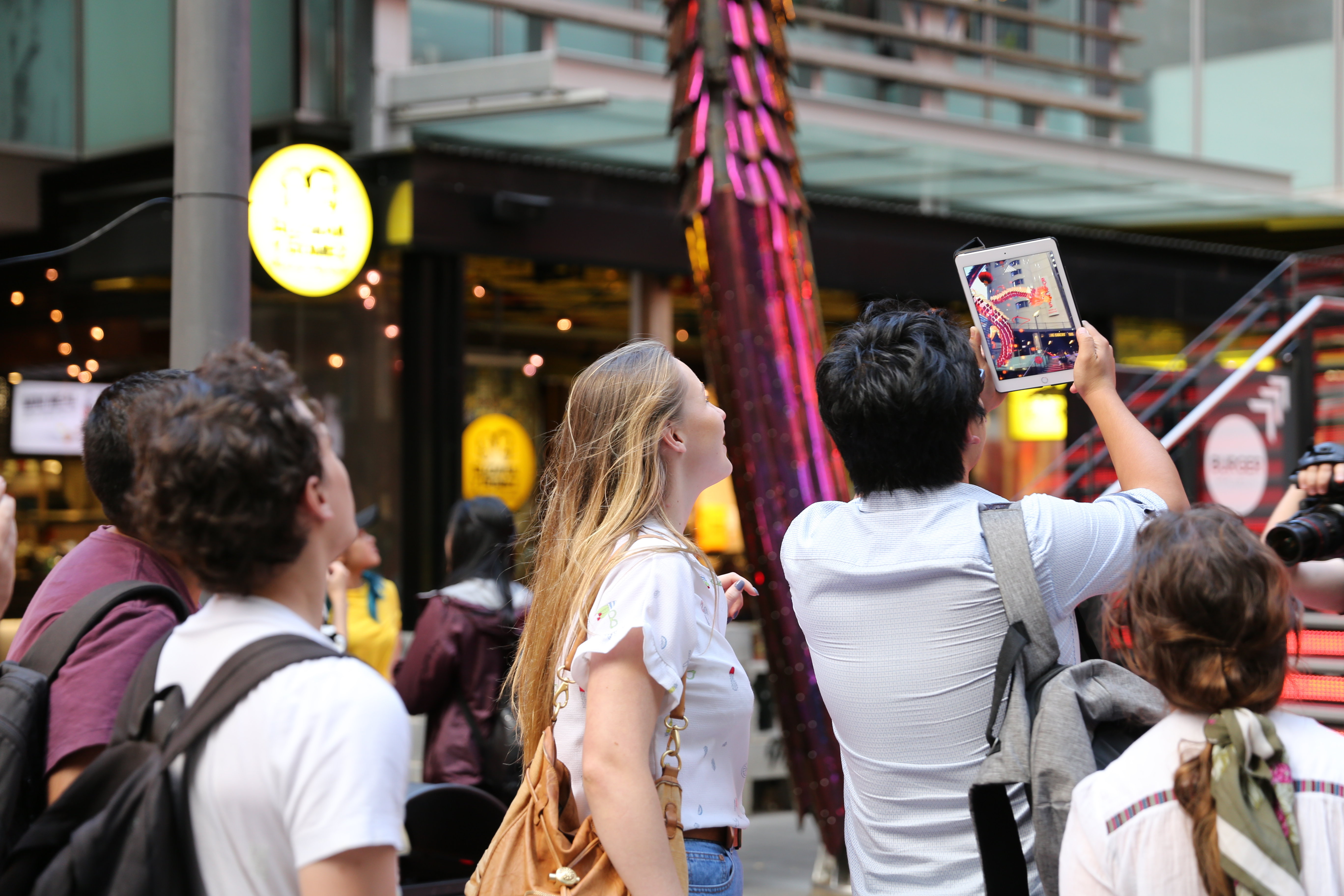 World Square Red Pocket Treasure Hunt
---
At the heart of the LNY18 campaign was the 'Red Pocket Treasure Hunt'. It integrated 40 retailers across all three levels of the centre, presenting exclusive offers that were only revealed to visitors who used the app to scan red pocket markers at participating stores.
The 'Red Pocket Treasure Hunt' allowed the campaign to be tracked, providing insight into how many pockets were scanned and which retailers' offers were the most popular.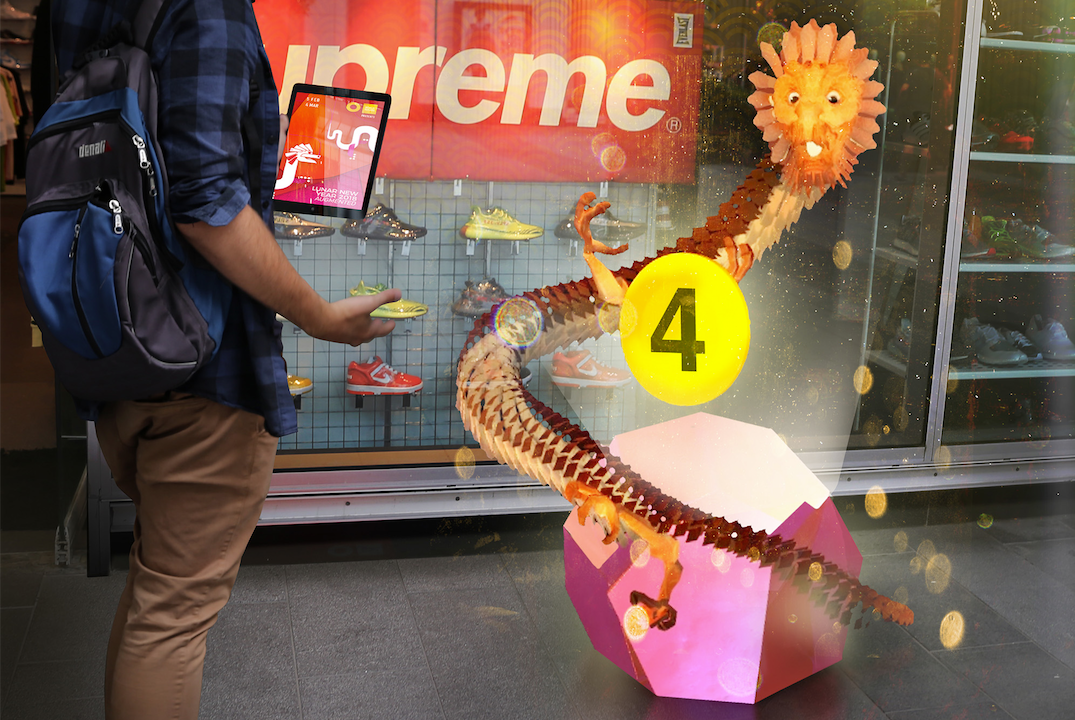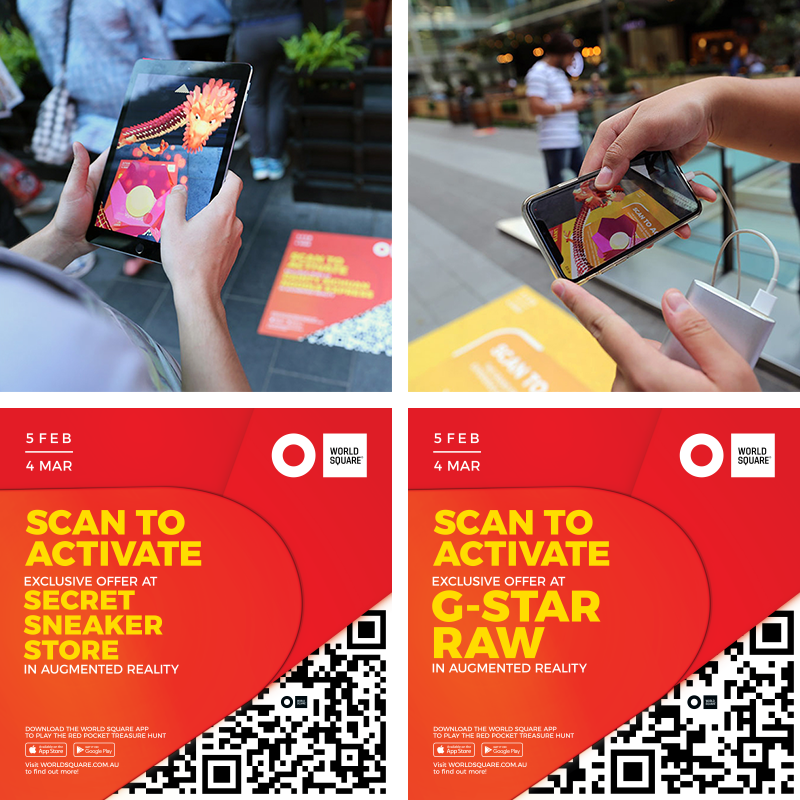 World Square Live Augmented Reality Experience
---
The Live Augmented Reality Experience activated on World Square's outdoor LED screen is a great example of successful digital placemaking in action. It shows how innovative, digital technologies can be used to transform a physical space and enhance human experience, behaviours and emotions.
The augmented dragon was integrated live onto the screen for visitors to encounter a tangible, interactive experience of the augmented technology. Thanks to TDC for their technical collaboration.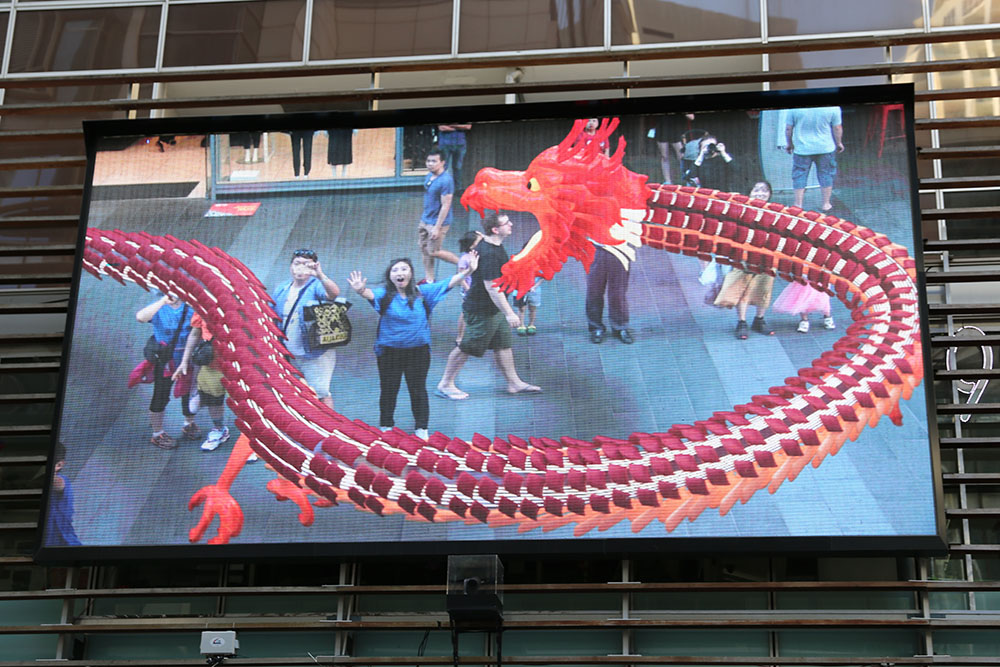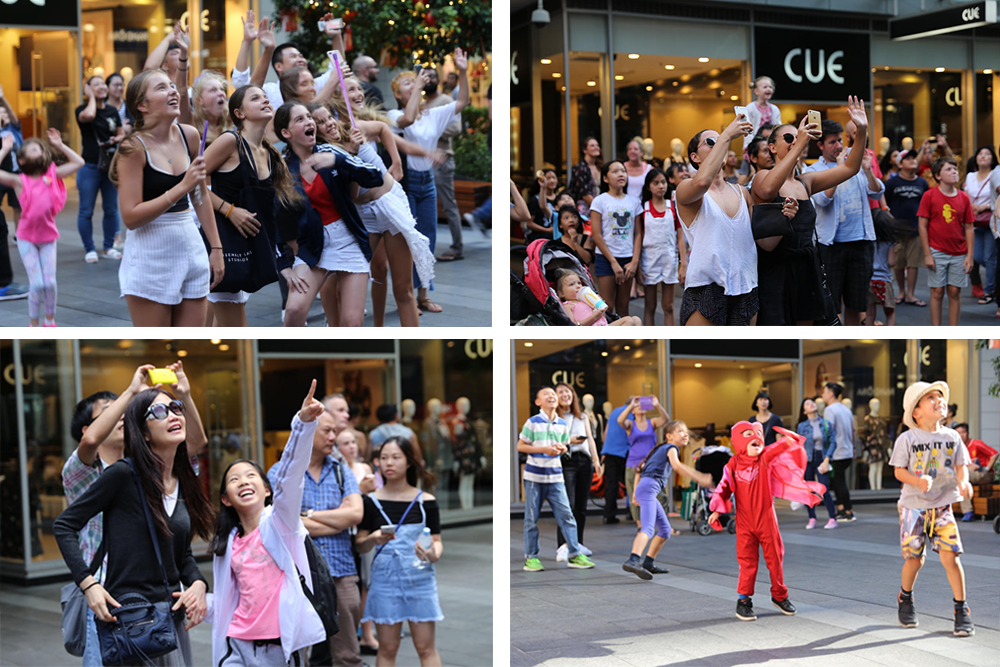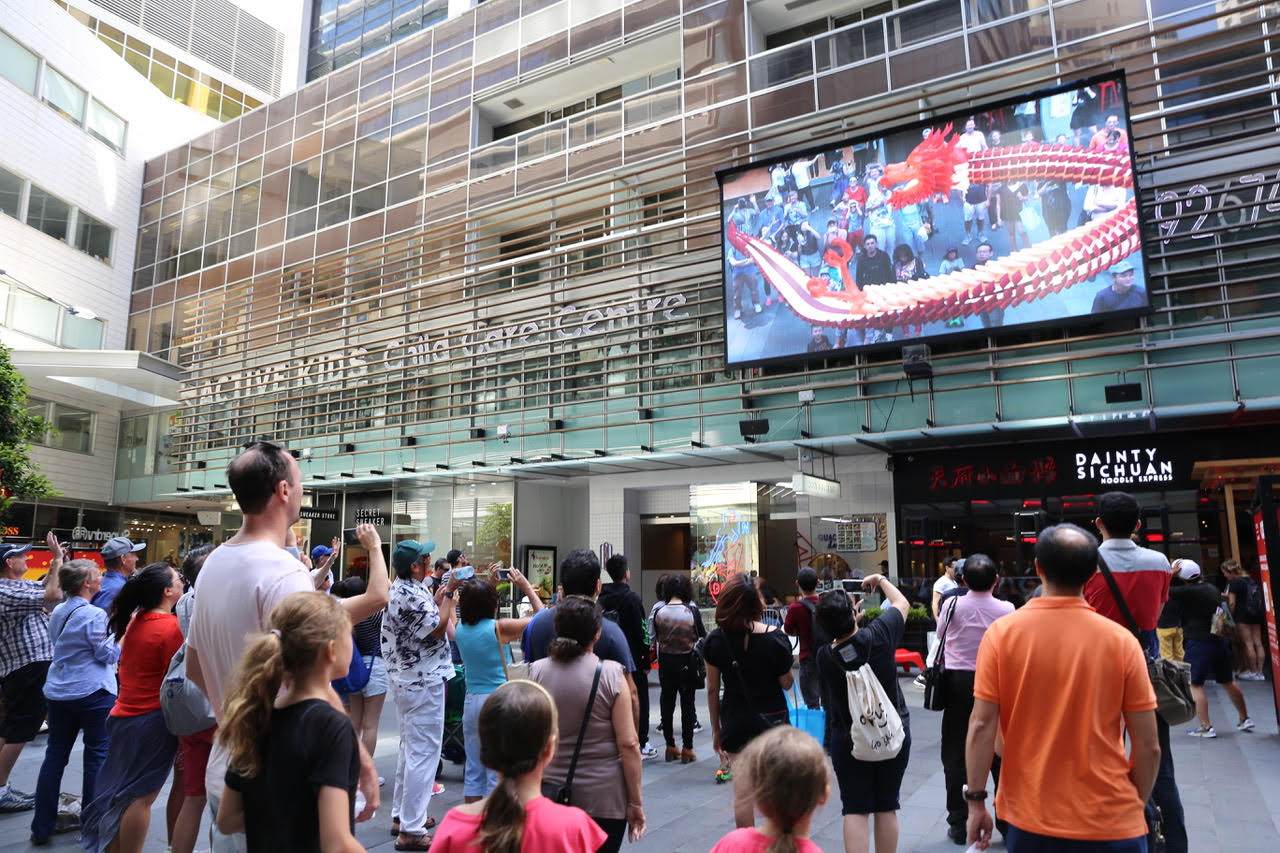 ▼ VANDAL
---
CREATIVE, DESIGN, PRINT, SOUND
Creative Director: Richard Swan
Creative Director: Emile Rademeyer
Managing Director: Brenden Johnson
Executive Producer: Anna Greensmith
Senior Designer: Darrin Hanley
Senior Designer: Robert Dinnerville
Senior Designer: Terri Bertakis
Sound Designer: Nigel Crowley
Production Assistant: Alanah McKellar
▼ VIRTUAL IMMERSIVE
---
AR PRODUCTION
Head of Production: Simone Barker
Lead Software Developer: John Doolan
UX Director: Saxon Dixon
VFX Supervisor: Andrew Lodge
3D Animator: Chris Breeze
Realtime Artist: Halil Basiacek
Assistant Software Developer: Halil Basiacek
▼ WORLD SQUARE / JLL / ISPT
---
General Manager: John Fairbairn
Retail Investment Manager: Phillip Arborn
Senior Marketing Manager: Suzannah Nicholson
Assistant Marketing Manager: Bec Jung
Fund Manager: Scott Wardlaw
Augmented Reality, Creative, Digital Placemaking, Print, Sound