11 APRIL 2018 – 4 JUNE 2018
Curated by guest Art Pharmacy curator, Rosell Flately

"Inside & Outside" opened on Wednesday night showcasing works by Ali Nobel, Bailee Lobba and Harleigh English. The mixed media exhibition combined ceramics, installation and textiles that explored the way in which we escape, reinvent and strengthen our reality.
Curator Rosell Flately presented the artists side by side in the hope that audience members would escape to another place temporarily while experiencing the exhibition. Audience members where in turn asked how they changed their physical spaces to express their internal selves, filling out specially designed postcards with their anecdotes.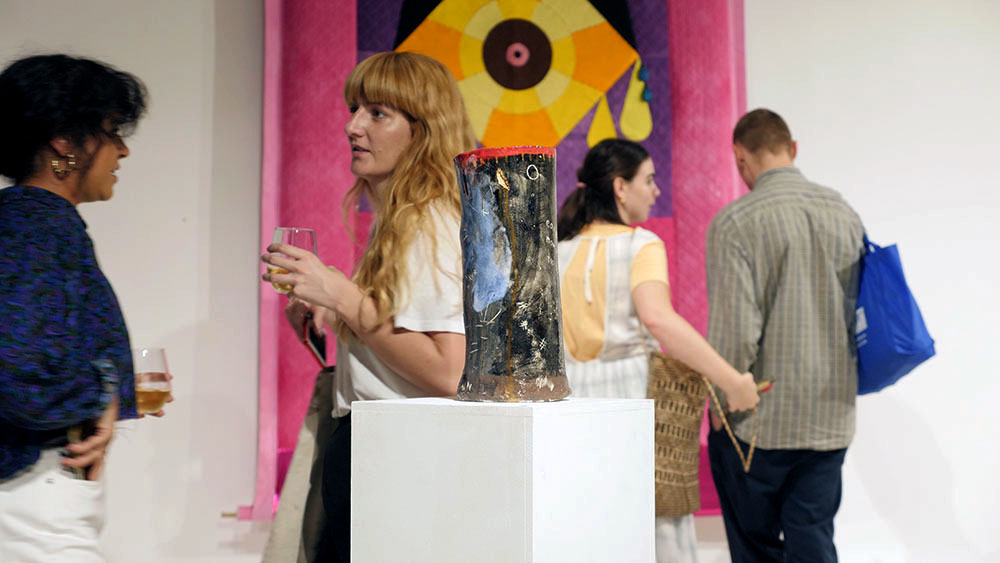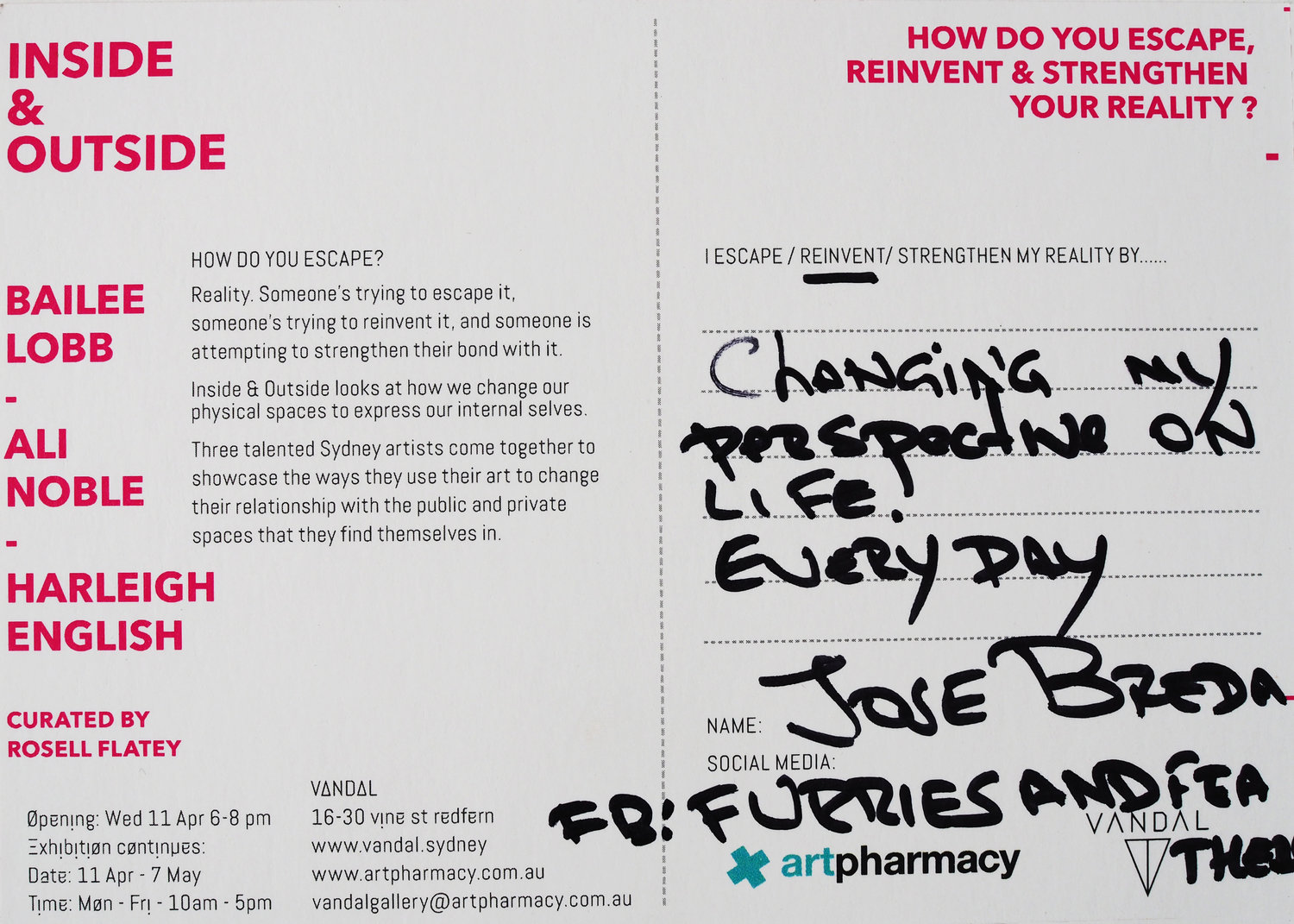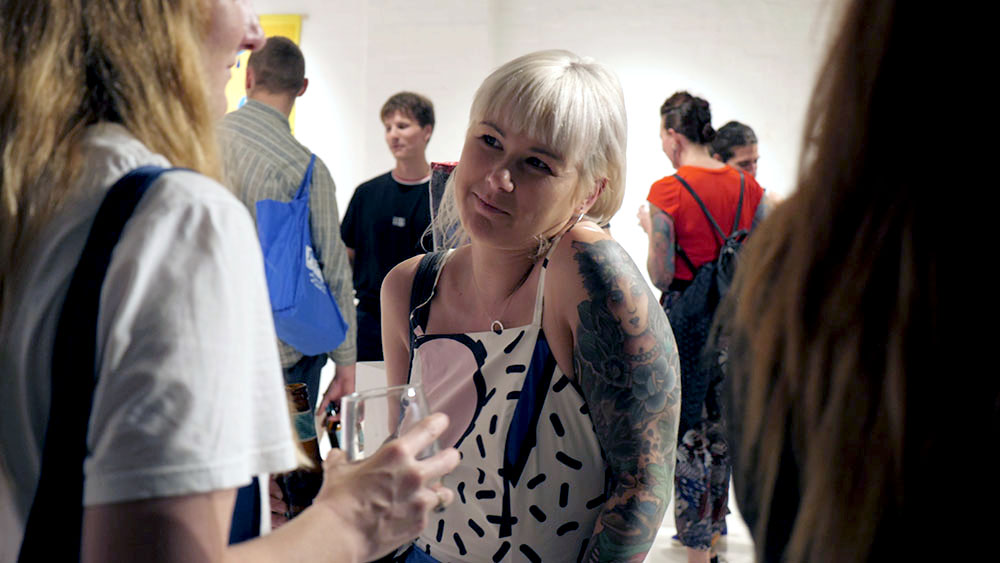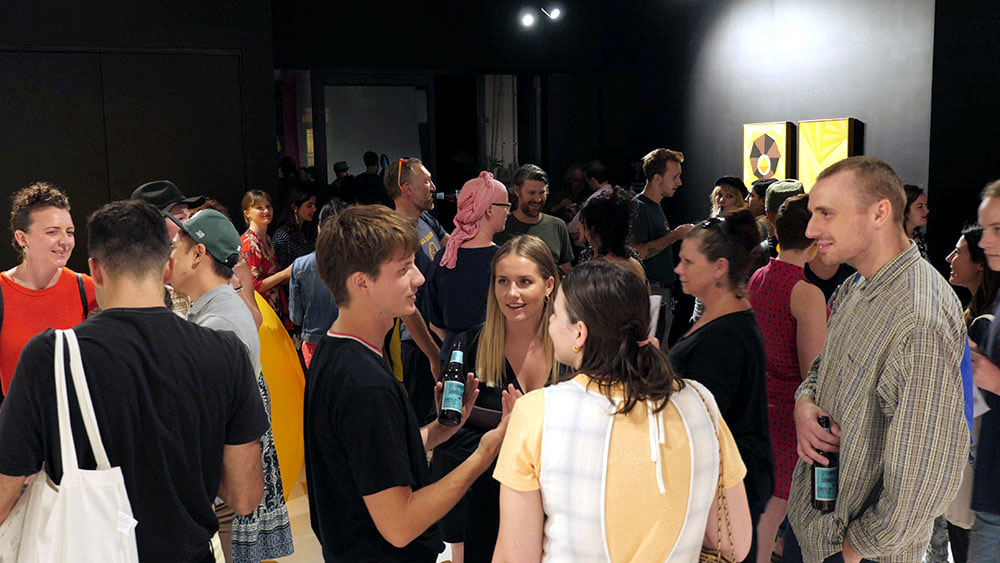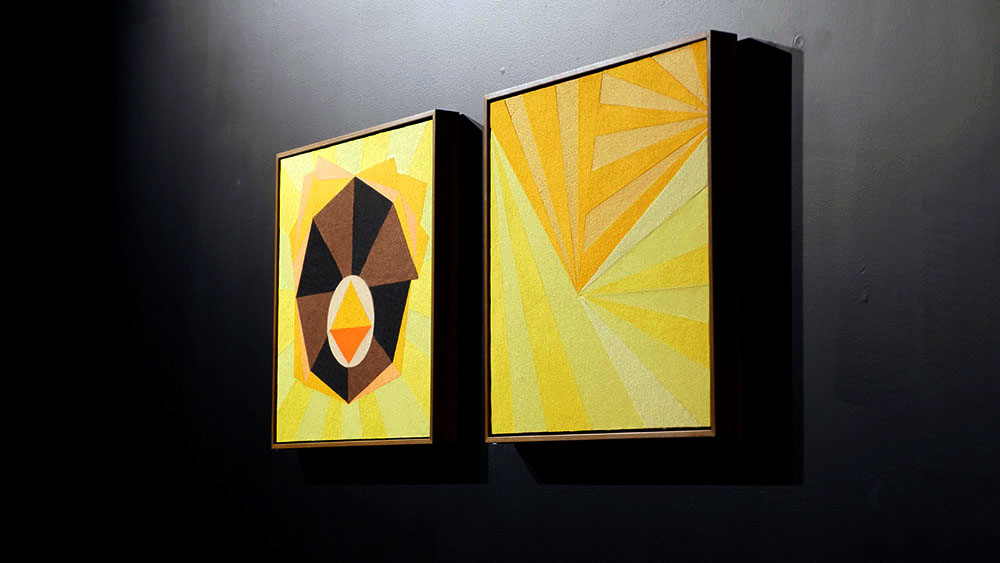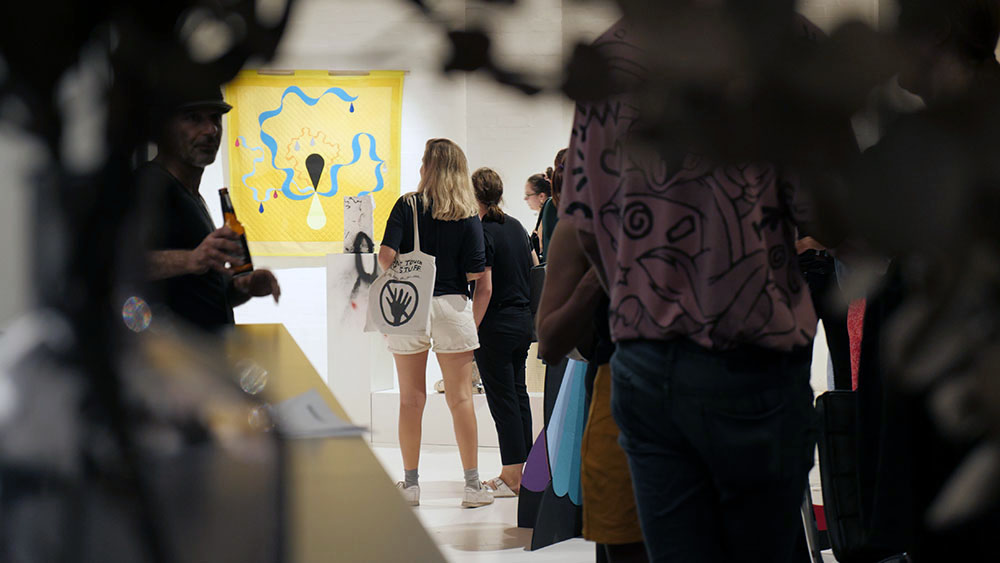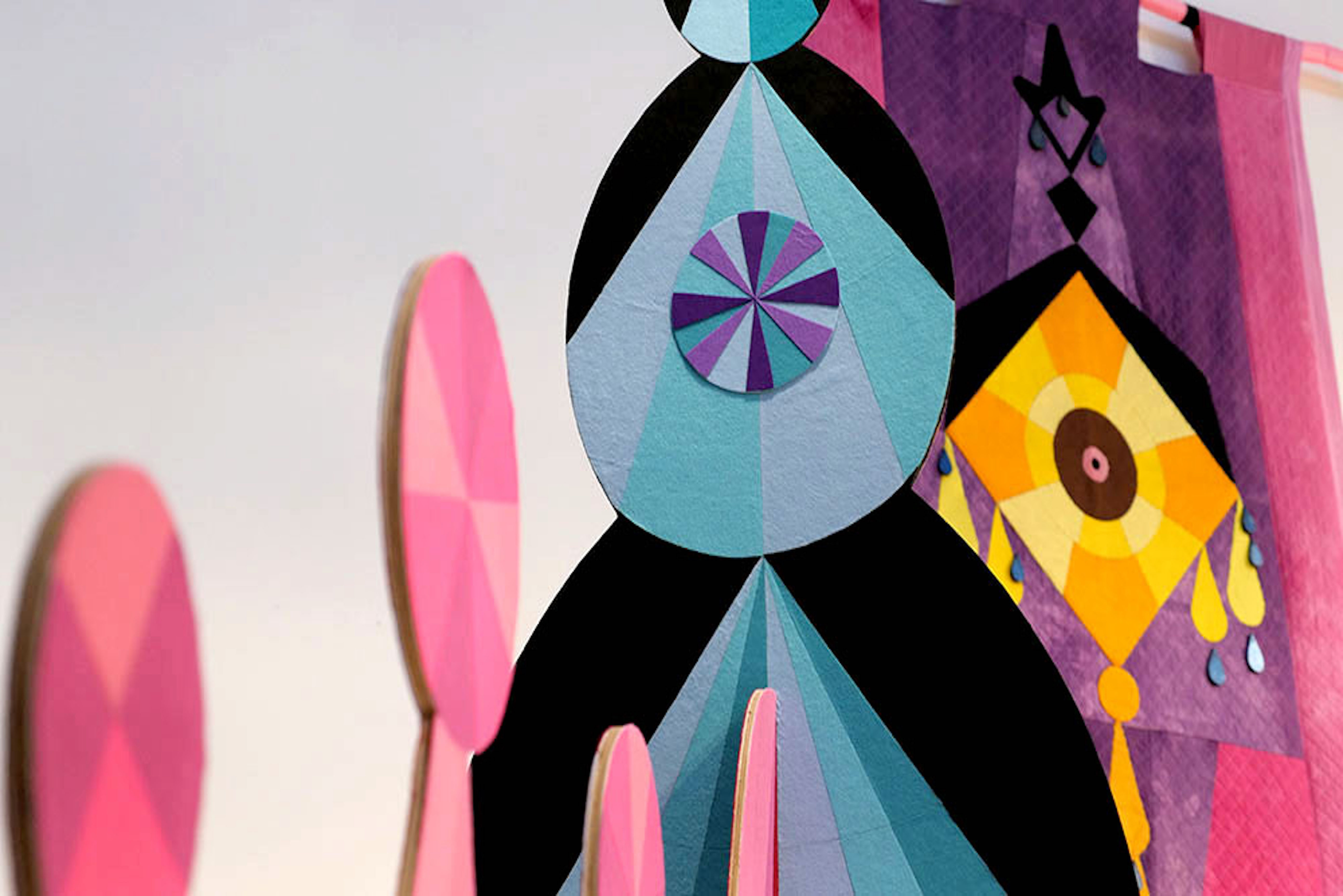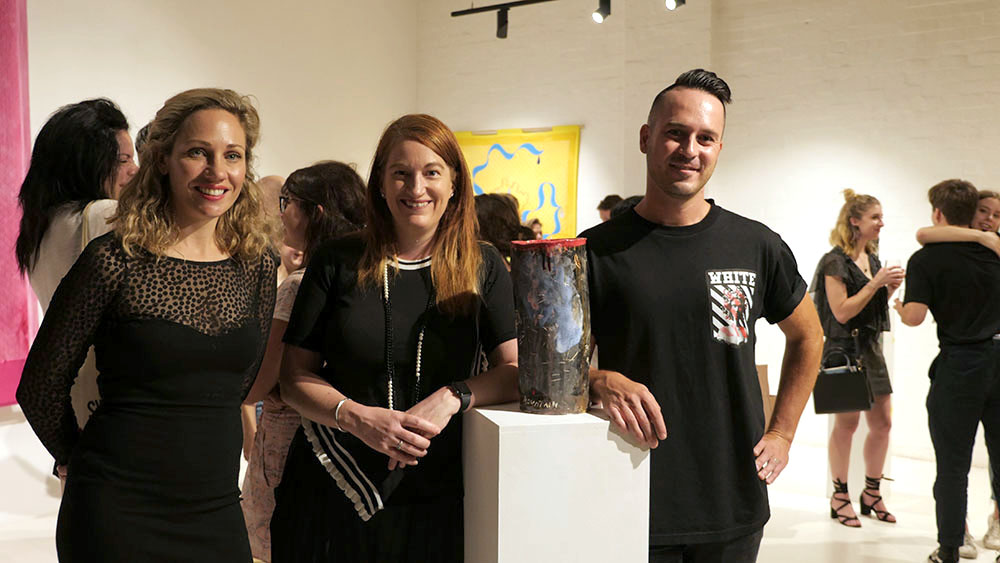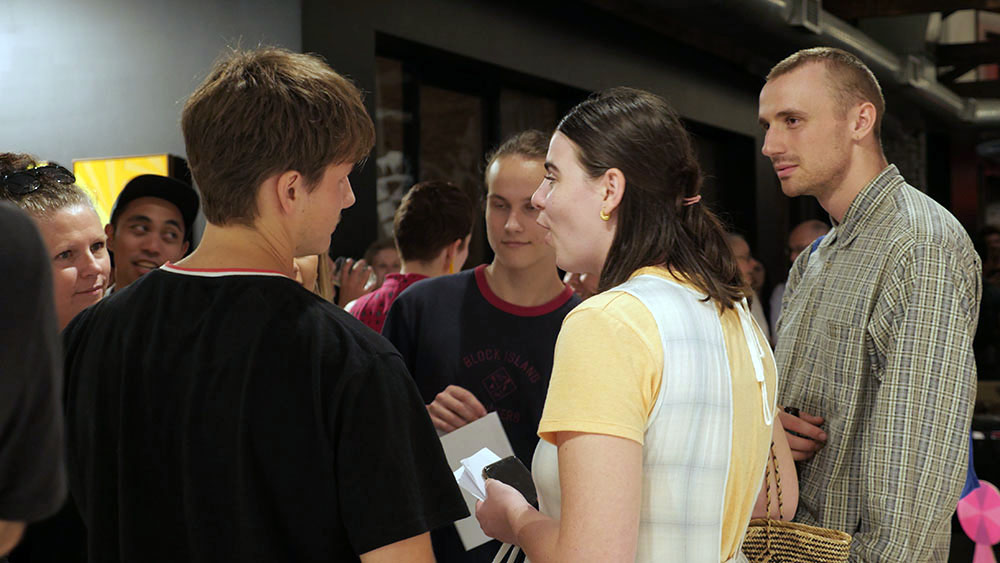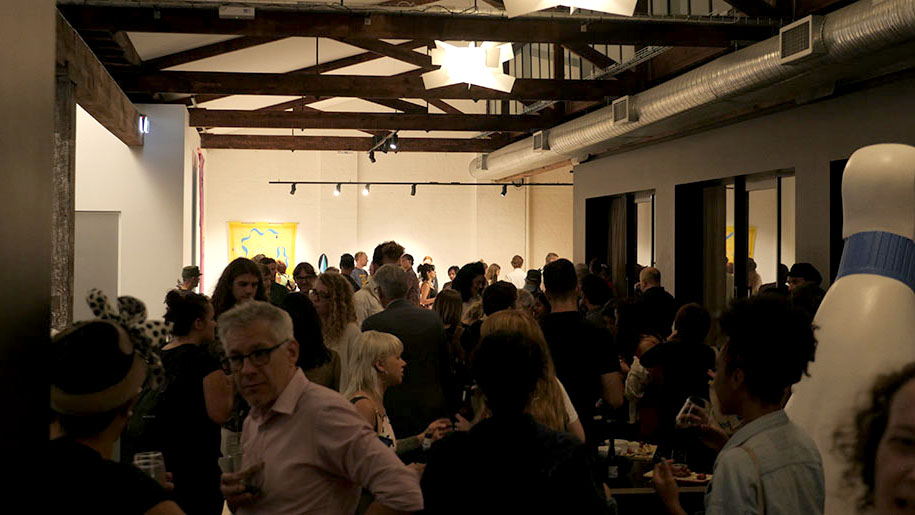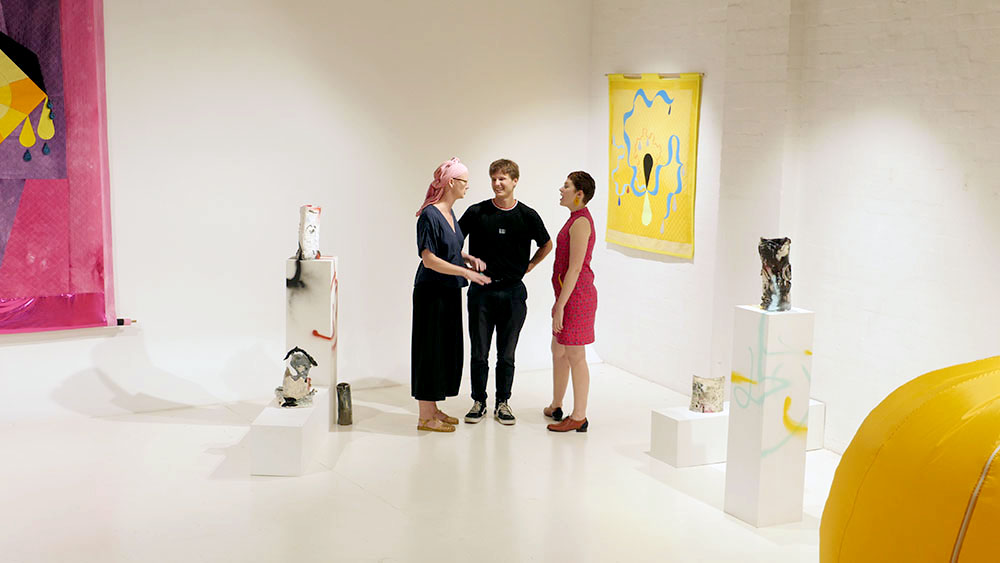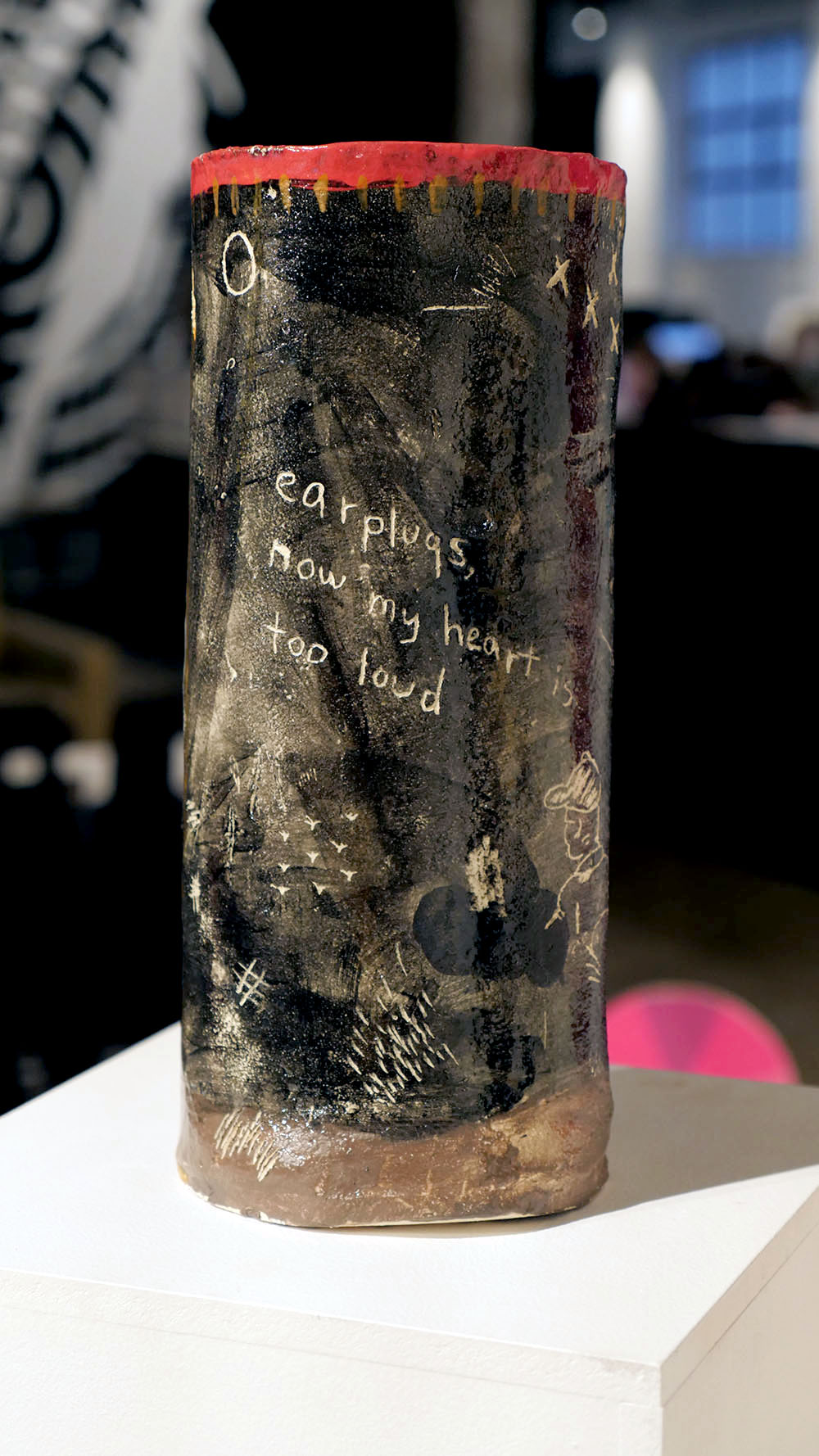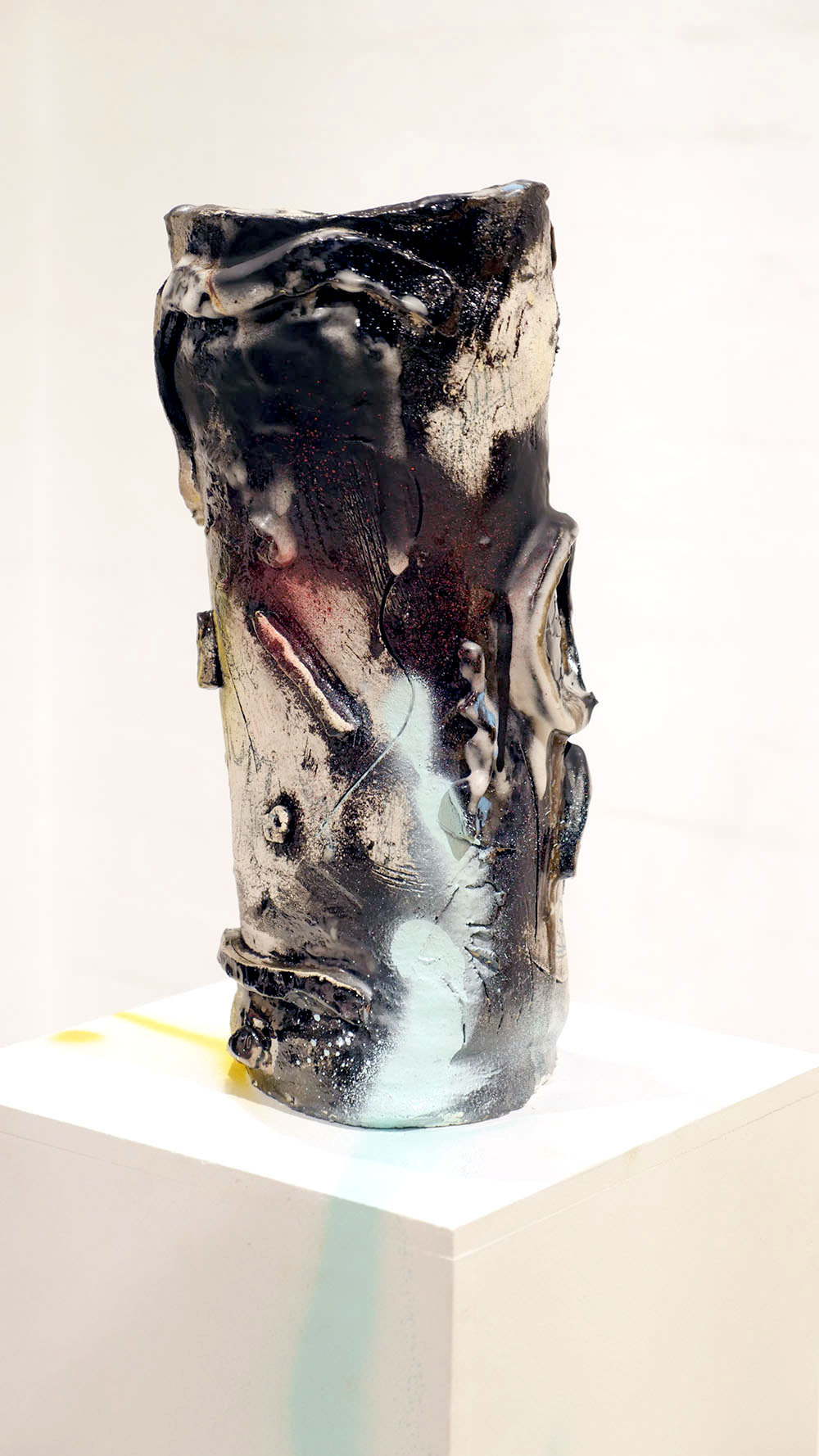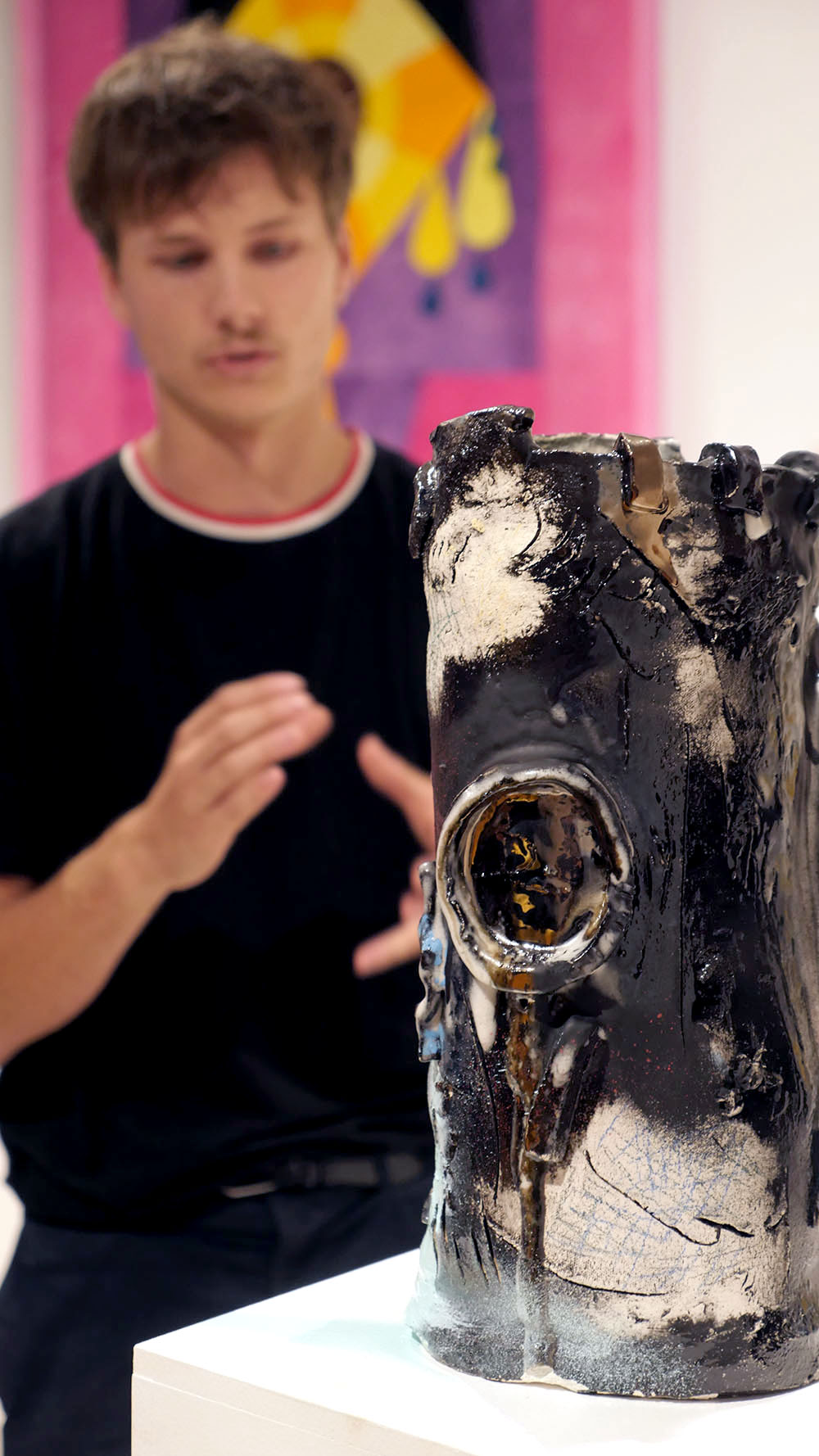 SaveSave